Home
/
Economy and Finance
/
New technologies in the financial markets
/
Articles
Five trends that will revolutionize stock trading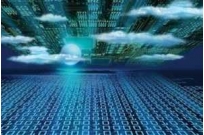 How will the trading on the financial markets in 25 years? To answer this question, of course, difficult, but it's safe to say that it will look very different.
Technologies are changing so quickly that even after 10 years the trade will be quite different from what we have now.
It is easy to imagine that the services that are now rich, after 25 years will be available to the middle class, writes CNBC. For example, the average person will be your investment Advisor, who will help him at any time of the day.
The difference is that this consultant will be any robot.
Such fantasies don't seem to be a utopia, just look at the technological trends that are now actively developed.
1. Of digital avatars from Google and Schwab
This device will calculate all the information, which by that time will have to do even more. Approximately, like in the movie, people will say avatar: "I'm worried for Thailand. Look, what I have a stock of Thai companies". The answer will be something like: "don't worry, I just sold shares of companies with a high beta relative to Thailand". It is assumed that this avatar will only work on behalf of its owner, but he may be able to perform actions at its discretion when you understand what the owner wants.
2. Roadshow via Youtube
Now is actively developing the so-called crowdsourcing to raise funds for new projects through the Internet. But you can spend a lot of time in search of worthy ideas, and there is a risk of running into scams. You can easily find a lot of presentations of new projects that may seem interesting, but at the same time look very doubtful.
In the future presentations can also be uploaded to Youtube, but videos will be sponsored, for example, NASDAQ. This would mean that the exchange has conducted an analysis of the project and have produced estimates.
This approach will allow young companies to easily communicate their ideas, and the investor does not have to worry about it.
3. The capital market 24 hours a day from Match.com
In the future will be blurred the line between public and private investment. Your avatar can at any time say that there is some project, for example, in Malaysia, where asking for a 5% stake about $10 million Deal could be carried out almost instantly. Now to collect capital takes a very long time, and even if this capital is found, it takes time for transmission through an intermediary.
After 25 years the capital market will work without delay, and all layers between the investor and the investee will disappear.
4. The action will destroy indexes
To analyse a company, it takes much more time and effort than the analysis of the index. It is therefore now widely applied to various indices.
But all this sell-side analyst thing of the past, as are analysts. You will have an avatar that has the ability to process an enormous amount of information and to undertake qualitative analysis of a company, and to assess the prospects of its stock.
5. The great depression within milliseconds
All information will be digitized, and the data transfer time is reduced to milliseconds. Now dear robots of bankers with wall street conduct trades in milliseconds, but in the future such measurements will be all the information. Investors are adjusting to significant changes in the prices over a very short period of time, so even the most powerful the growth or decline can occur in a matter of minutes or even seconds.
---