Home
/
Economy and Finance
/
Markets: estimates and projections
/
Articles
"Nord stream - 2" put in jeopardy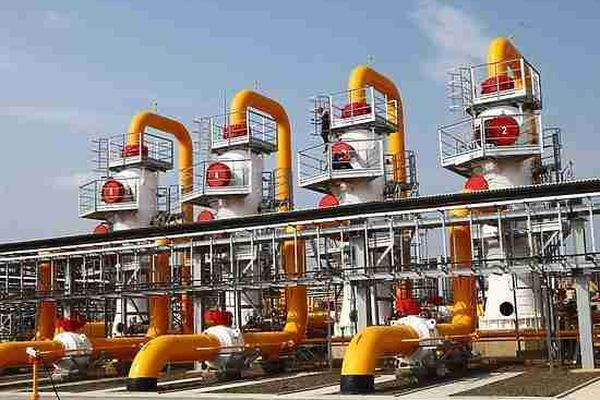 Moscow is categorically against to hold Europe talks on the possibility of distribution on a not-built pipeline "Nord stream - 2" rules of the Third energy package of the EU. According to Russia's permanent representative to the EU Vladimir Chizhov, since the route this pipe will be held in the neutral waters of the Baltic sea it does not fall under the purview of Brussels.
However, experts believe that the clouds in new export project of our country are gathering. Additional bad news is that the party of Germany, leading negotiations on forming a governing coalition, questioned the appropriateness of this project for Europe.
According to Vladimir Chizhov, our country does not need negotiations with the European Commission on the "Nord stream - 2". Russia's permanent representative to the EU explains this absence of the European Commission of the relevant rights, as the pipeline will pass through the seabed, and Brussels subject exclusively to the land portion of the Old world.
Recall that Europe, although in favour of creating a new gas route from Russia, however, insists on the spread of norms of the so-called EU Third energy package. So Brussels wants to connect to the access regulation in the "Nord stream - 2" third countries and participation in the tariff policy with respect to the incoming through the pipeline "blue fuel". The flagship of the counter-construction of the pipe are Poland and the Baltic States.
Russia has all the forces resisting it. Moreover, until recently, support our country in this struggle had Germany, companies which are investors the construction of the new route. Now the firmness of this support has been shaken. According to Der Spiegel, German parties negotiating the formation of a ruling coalition to discuss how appropriate the implementation of the project "Northern stream - 2". "The project hinders the development of renewable energy and is a bone of contention for Europe," — said the Deputy head of the green faction in the German Parliament Oliver Krisher. According to him, the construction of new pipeline only increases Germany's dependence on Russia. His party advocates that was conducted a new assessment of the feasibility of the project.
According to the Director of Fund of power development Sergey pikina, it is difficult to say how disagreements between Moscow and Brussels on the need of new negotiations on the "Nord stream - 2" will be able to prevent the creation of this route. The fact that the clouds over the future of the pipeline begins to re-thicken. "The fate of the "Nord stream - 2" will largely depend on join Brussels to new anti-Russian sanctions, which Washington has put forward (they apply the restrictions on foreign investment in Russian projects - "MK"). If Europe will be on the US side, it can result in additional problems. "Gazprom" quite often gets involved in new projects, which are then confronted with certain unpleasant consequences," — said the expert.
Nikolay Makeev
---
Source: http://www.mk.ru/economics/2017/10/27/cevernyy-potok-2-postavlen-pod-ugrozu-sryva.html