Home
/
Economy and Finance
/
Markets: estimates and projections
/
Articles
Dvorkovich has declared Turkey's readiness to resume the project "Turkish stream"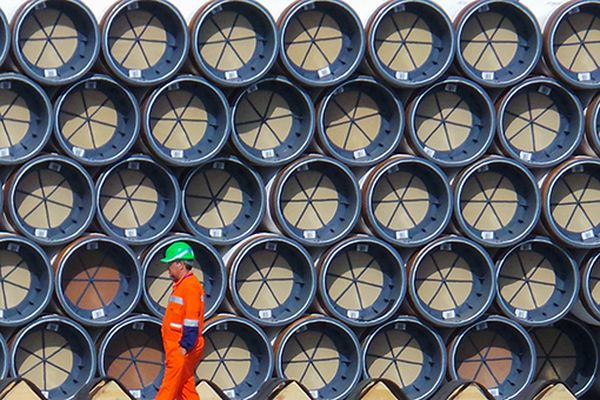 Russia and Turkey in the near future can return to the discussion of the construction of the gas pipeline "Turkish stream". The project was frozen after the conflict between Moscow and Ankara because of a downed Russian fighter.
Turkey confirmed its willingness to resume dialogue with Russia on the construction of the gas pipeline "Turkish stream", said Russian Deputy Prime Minister Arkady Dvorkovich on Tuesday, July 26 after talks in Moscow with Turkish Deputy Prime Minister Mehmet Sensecam.
Dvorkovich noted that the prospects of the project will become clear after the meeting of Samsca with Russian energy Minister Alexander Novak on Tuesday, reports "Interfax".
The project "Turkish stream" is in the early stages, "but with the good will of the parties here can go rather quickly," quotes the Vice-Premier, "RIA Novosti".
In December 2014, Gazprom and Turkish Botas signed a Memorandum on construction of gas pipeline "Turkish stream" (originally planned capacity of 63 billion cubic meters, then it was reduced by half) through the Black sea. He had to replace South stream, is blocked by the European Union. But this project did not last long and was frozen in the year 2015 on the background of the conflict between Russia and Turkey due to the Turkish military shot down a Russian su-24 bomber.
Since the freezing of negotiations with Turkey contractor of the "South stream" Saipem has charged "to Gazprom" the claim for €759 million for the termination of the contract and the penalty. "Gazprom" has filed a counterclaim against the contractor.
"We have always been open to dialogue on "Turkish stream" open now," RBC said in June the official representative of "Gazprom" Sergei Kupriyanov. The monopoly is ready for implementation of the project: an infrastructure for gas supply in the black sea highway, purchased the pipes for the offshore part, contracts for the construction of the motorways of the sea.
Russia and Turkey traditionally associated energy interests. The deterioration of relations between the two countries had practically no impact on the gas trade: Turkey is the second market for Gazprom after Germany. In 2015, Russia has put the Turkish side of 26.9 billion cubic meters (in 2014 was a little over — 27.3 billion cubic meters), or 55% of its needs.
---
Source: http://www.rbc.ru/business/26/07/2016/57972c559a79470fed037ebc?from=main