Home
/
Economy and Finance
/
Markets: estimates and projections
/
Articles
Gazprom broke the contract with the state concern Turkmengaz for serious violations of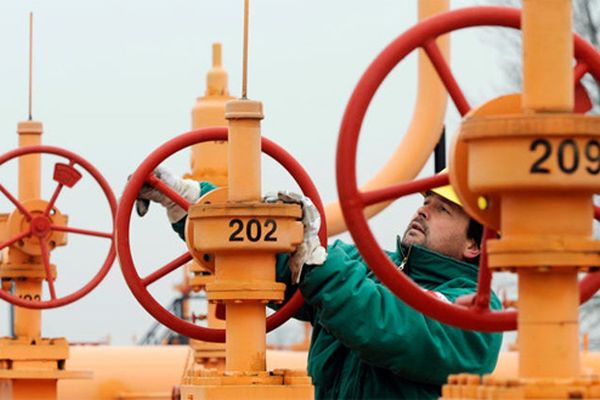 The management of "Gazprom" announced the cause of the break of contract for the purchase of natural gas of "Turkmengas" — according to Microsoft, the Turkmen side has committed a serious breach of contract.
As informs RIA of "news", "Turkmengaz" was informed about the breach of contract and termination of purchases of the Russian gas Corporation in January 2016. Proceedings to review the cost of supply began in June of 2015. Russian Corporation hopes to change the price of gas purchased in Turkmenistan in the period from 2010 to 2015. The review should be reviewed in July 2017 the Stockholm arbitration.
According to Мир24, in July last year the Ministry of petroleum and mineral resources of Turkmenistan has declared the insolvency of "Gazprom". In a statement on the Agency's website noted that a Russian company since the beginning of 2015 not paying his debts before the state concern "Turkmengaz". Later the Ministry changed the wording, instead of "insolvency" stating "incomplete payment". In January Turkmengaz said that from 1 January the Russian side prematurely terminated a bilateral Treaty.
Recall that in 2015 Russia bought Turkmen side 4 billion cubic meters of gas. While prior to 2008, purchasing volume was about 50 billion cubic meters of gas per year.
True.Roux earlier reported that Russia bought gas only in the three Central Asian countries - Turkmenistan, Uzbekistan and Kazakhstan. On the gas agreement signed in 2003, Moscow and Ashgabat for 25 years, Russia was supplied to 70-80 billion cubic meters per year gas pipeline Central Asia - Center, and then through the pipe East - West.
In 2013, Kiev and Ashgabat have agreed on the resumption of gas supplies to Ukraine through the pipeline, which passes through the North of Turkmenistan, via Russia.
---
Source: http://www.pravda.ru/news/economics/15-03-2016/1295092-gazprom-0/