Home
/
Economy and Finance
/
Markets: estimates and projections
/
Articles
Germany took out from Paris and New York 210 tons of gold in a year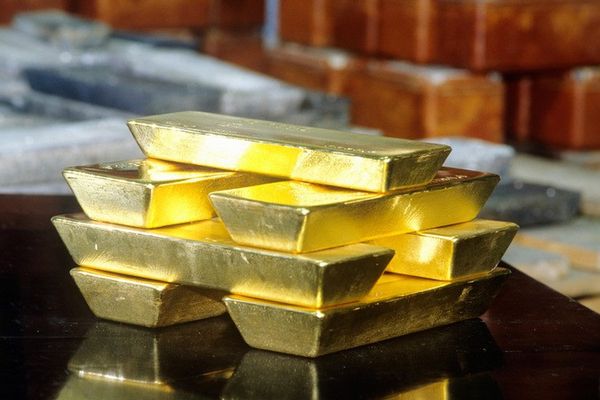 Speed with which Germans return the gold from abroad, doubled.
The central bank Germany continues to repatriate the gold reserves of the country which is stored part in France and England, but generally — in Federal reserve bank of New York. Following the results of the last year this process was strongly accelerated: if in 2013 only 5,4% of the stocks which are stored abroad, in 2015 — at once 31,2% that corresponds to 210 tons returned to Germany.
"With 1403 tons of gold Frankfurt am Main became our biggest storage, having bypassed at the end of last year New York. With a transfer everything is smooth. We managed to increase once again considerably the volume of transportations in comparison with 2014. It means that all operation is carried out in full accordance with the schedule" — quotes the official website of Bundesbank of the word of the member of Executive council of this organization Karl-Ludwig Thiele.
According to the plan approved in 2013, Germany decided to store at itself in the territory a half of the gold reserves. For this purpose Frankfurt till 2020 has to receive 373,7 tons of gold from Paris and 300 more tons — from New York. However judging by the achieved rates this process de facto will come to the end much earlier: in only three years arrived more than a half from the planned to the Frankfurt storage.
In New York still there are 40% of gold reserves of Germany, in London — 13%, in Paris — 6%. In 2016 Germans will take away almost all the ingots from French, and here to Americans will leave more than a third of stocks so far.
In Bundesbank undertake to provide "identity and authenticity of the German gold reserves" throughout all process of transfer — that is since that moment when ingots go from storage places abroad, and finishing them with arrival in storage of Frankfurt am Main. After arrival all transferred gold ingots will be carefully checked and confirmed by experts of Bundesbank.

Sergey Bolotov
---
Source: http://www.ridus.ru/news/210911