Home
/
Economy and Finance
/
Markets: estimates and projections
/
Articles
Iran opened a floating storage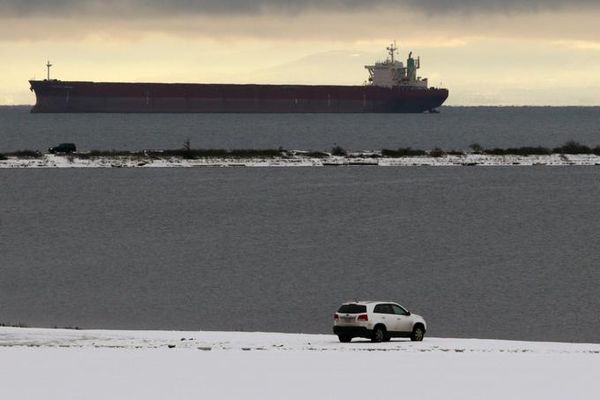 Iran began to sell oil from drifting along the coast of the Persian Gulf tankers. According to Reuter, for the last three months of 2016, when oil prices crossed above $ 50 a barrel, Iran has sold more than 13 million barrels of oil reserves – it is possible to track the change in position of the tankers.Stayed from 12 to 14 tankers filled with oil and waiting buyers – others have gone to the buyers. The total amount accumulated in tankers of Iranian oil from 29.6 million barrels in October dropped to date to 16.4 million barrels. Of Iran's tanker fleet has about 60 ships.
What will happen to oil prices – is unknown, and expensive oil you can earn now, and Iran does not miss the opportunity. Another goal is to expand its presence in the oil market and to conclude contracts with new customers, selling its varieties is cheaper than middle Eastern competitors. An additional batch was already gone to Asia, primarily to customers in China, India and South Korea, as well as in European countries, including France and Italy.
Now Tehran is negotiating oil supplies to the Baltic States, and several Central European countries that buy oil mainly from Russia. And dumping is not excluded.
According to senior analyst on oil and gas market of the investment company "Aton" Alexander Kornilov, Iran deystvitelno chose a very convenient time for print storage, oil which has accumulated for a long time. Moreover, after the lifting of sanctions, it steadily increases its production volumes. However, it is unlikely that this "action" may significantly affect market prices in the future, because "the market for these sales has already taken into account".
According to Alexander Kornilov, for Russia, Iran has always been a serious competitor – glavnym way in the Asia-Pacific region, where a very high proportion of spot (exchange) sales and where oil consumption is still steadily growing. In Europe, it may also compete with us in the niche of spot contracts ( the approximate ratio of the volume of spot and long-term supplies to Europe as a whole – 40% to 60%). However, Russian oil exports goes to Europe mainly under long-term contracts – on exchange is about 20% of the total volume of our oil exports. Therefore, the danger is not so great. In the Baltic States from us is not a very large amount, and by pipeline, so the competition with Iran is unlikely.
Agreement OPEC and non-OPEC plans to reduce oil exports, and relate to a slice of production cut. So technically Iran does not violate any agreements, printing your tanker storage, and taking advantage of the increased demand for "black gold" in the winter. At the same time he gets rid of the large amount of oil in tankers, where to store it quite expensive.
Irina Fedorova
---
Source: http://expert.ru/2017/01/9/iran-vskryil-plavuchie-hranilischa/