Home
/
Economy and Finance
/
Markets: estimates and projections
/
Articles
China urgently buying gold and preparing for an economic war against USA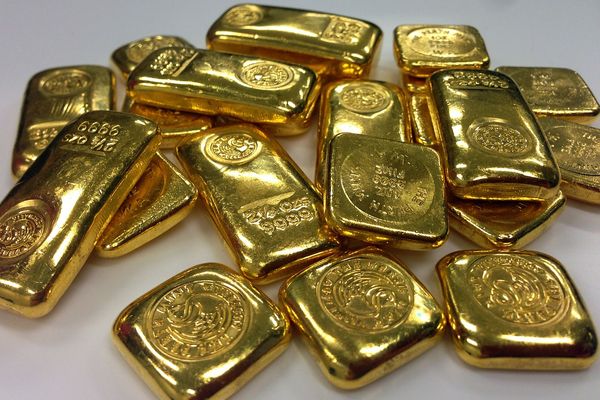 Reigned at the post of the us President Donald trump one of the priorities of his reign, called the return of industrial production in the United States. For the States themselves — is, of course, a good chance for the revival of the economy. But China, where the main production capacities of the planet, this turn is not happy. Moreover, the Chinese are diligently taking steps to counter the initiative of the trump.
Of course, trump is not an autocrat, to just go and order the American businessmen to return all manufacturing to the homeland to a number. He will have to make the Industrialists simply have no other options. But this is impossible without serious economic confrontation with China. China understands this, and has already seen the first attempts to provide a cushion on the probable fall.
In terms of financial war the most safe investment today is gold. It is steadily increasing price in the last 100-120 years, although not without short-term downturns. It is not subject to physical degradation, is conveniently stored and remains a liquid in any economic troubles. Not surprisingly, Chinese investors have decided to invest in the yellow metal.
According to the Chinese Association of gold, for the first quarter of 2017 gold demand from local investors has increased. For the first three months of this year was purchased 15% more yellow metal than in the same period in 2016. In total got about 304 tonnes of the precious metal. And purchased physical gold bullion. Metal accounts and other modern ways to sell precious metal, not transporting it from place to place, Chinese investors are not listed.
At the same time, China a few slowed down its own production of gold, preferring to buy it from less far-sighted countries. Thus, in comparison with the first quarter of 2016 production of the yellow metal in China decreased by 9% and amounted to 101 tons.
Beijing can understand. Laying in the ground the gold will not run away, to increase production in case of urgent need, China will be able. Suffice it to recall mass of iron smelting furnaces on the yard during the first wave of industrialization. We can assume that if the party says it is necessary, the Chinese people will answer "Hao" and go to sift gold-bearing Sands by hand. But countries with valuable deposits of metal on its territory, in the case it will be left with a rapidly depreciating securities on hand.
The economic war between China and the United States quietly been going on for several decades, but came to power Donald trump can again raise the degree of confrontation. But, judging by the Chinese Association for the gold, Beijing anticipates this and is already taking measures to mitigate the impact of the US, and even use it to their advantage.
---
Source: http://datnews.ru/2088-kitay-ekstrenno-skupaet-zoloto-i-gotovitsya-k-ekonomicheskoy-voyne-protiv-ssha.html