Home
/
Economy and Finance
/
Markets: estimates and projections
/
Articles
London in the center of the struggle for influence in the gold market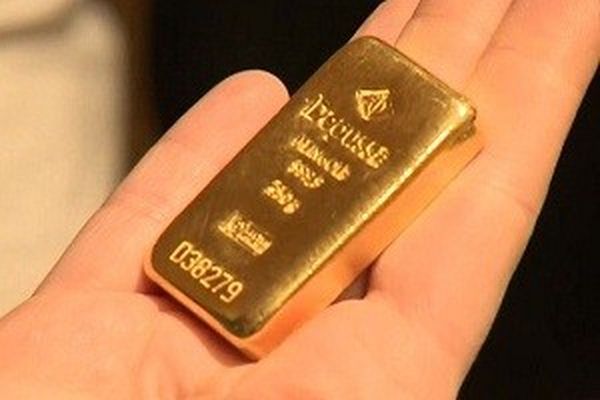 The biggest movers and shakers in the field of Finance are fighting for control of the gold market in London, the annual amount of which is$ 5 trillion. In our days, this three hundred year old trade center is forced to adapt to the digital age.
And as the London Association of participants of precious metals market (LBMA) system rebuilds OTC transactions, starting next year, CME Group Inc., Intercontinental Exchange, Inc. and the London stock exchange of precious metals introduce new ways of sale and purchase of precious metals. Would be interested in this and some large banks, including Goldman Sachs Group Inc., HSBC Holdings Plc and JPMorgan Chase & Co.
"There are four weddings, and we have to be on all four, because it is unknown what kind of marriage will last a lifetime. There will be only one," said Adrien Biondi Commerzbank AG from. Almost half of all transactions on the gold trading takes place in London.
OTC transactions are fastened by the virtual hands, causing the risk of default is distributed between buyers and sellers, and not between the clearing houses are managing risk.
But after the financial crisis, all markets are reviewing their ways of doing business and risk management amid increasing inspections by regulatory bodies. This is especially true for large exchanges, where prices are determined, after in 2012 it was discovered that banks manipulated the underlying interest rates.
The need to minimize the risk forced the LBMA to make changes that will make operations more transparent and safe for customers. In the first half of next year, the Association, which includes HSBC and JPMorgan, will conduct the report concluded by its members transactions, as well as introduce a new trading platform.
Gold remains one of the most popular products in the world and a major reserve the world's Central Banks. For three consecutive years, the price steadily fell, until 2015, however, since then demand has recovered. Stocks ETFs up 30% this year, investors have invested 25,5$ million in precious metals, according to Bloomberg.
This has helped strengthen the business in the field of purchase and sale of gold. In October, the LBMA announced that average daily trading volume of gold increased to 18.6 million ounces. In the course of a month this amounts to about 23.5$ billion Prices rose 9.4% this year, on Wednesday 14 December, they made 1160,3$ per ounce.
In August, the LME, the world's largest metal exchange, announced that for the first half of 2017 will launch spot and futures contracts on gold and silver, and then platinum and palladium. In this process support from a group of five banks, including Goldman Sachs, ICBC, Standard Bank Plc and Societe Generale SA, as well as the world gold Council (WGC).
ICE manages the "Golden auction" in London, sponsored by LBMA among the 13 participants that set daily price. In October ICE announced that in February of 2017 will sell gold futures, including those traded in London and new York stock exchange.
Chicago-CME Group, owner of the Chicago Mercantile exchange, sought to get on the London market early. In November, CME announced its intention to begin trading futures contracts on gold and silver from the 9th of January.
"We are preparing for the five-year shocks in this market before the situation stabiliziruemost. Good old London market OTC trades will have to hold down the Fort till we come to any consensus," said Tony Dobra of Baird & Co. Change is necessary and inevitable, said the senior traders, including Biondi and Simon Grenfell from Natixis SA.
---
Source: http://vestifinance.ru/