Home
/
Economy and Finance
/
Markets: estimates and projections
/
Articles
The Finance Ministry has again proposed to limit cash payments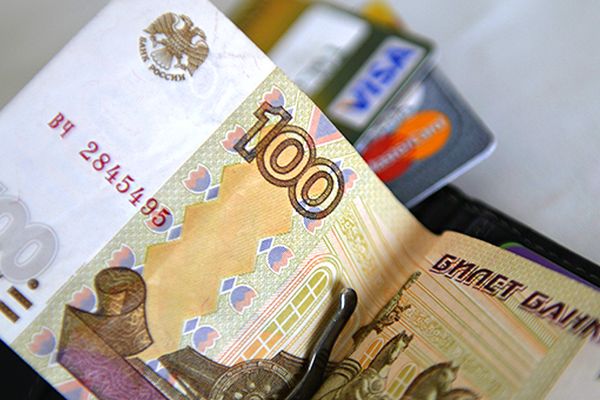 The Finance Ministry has proposed to "think" about the prohibition to pay for large purchases in cash. About this at the Congress of the party "United Russia", said the Minister Anton Siluanov.
As the correspondent of RBC from the Congress of "United Russia", Siluanov urged to resume discussions on reduction of cash payments in Russia to improve the tax collection.

"Many countries are following this path — especially look at India, there went a large-scale attack on cash payments", — gave the example of the Minister. "It is very correct", — said Siluanov.

Such restrictions — the element of "whitewashing the economy", the Minister said, "through this tool could collect more taxes, make the economy more transparent."

Siluanov proposed a "go slow", setting to start "a certain level to buy expensive goods", which cannot be purchased for cash. In the example the Minister cited the purchase of apartments and cars. "In any case, buying an apartment or a car, carry money to the bag or suitcase — it's just probably the last century!" — said Siluanov.

Earlier, in 2013, the question of restrictions on the circulation of cash has already been considered by the authorities, reminded Siluanov, but "sparked heated debate, because there were opponents and supporters of this action."

As a result, any decisions it was accepted not. However, to enter "such mechanisms need," said Siluanov, but "gradually, so as not to create inconvenience to our citizens." Speech, in particular, about the inhabitants of the municipalities and regions that lack opportunities for conducting cashless payments, the Minister said.

The Ministry of Finance for the first time voiced the idea to limit the payment of larger purchases in cash in 2012. According to the bill of the Ministry, which, as planned, was to come into force from 1 January 2014, the citizens pledged to pay for purchases worth more than 600 thousand rubles with credit cards.

In 2013, the Ministry of Finance proposed to limit the amount of cash payment of 300 thousand.

At the end of November 2016, the newspaper "Izvestia" with reference to Federal officials from the financial-economic bloc of the government reported that the discussion of the bill, which prohibits to pay for large purchases in cash, has been postponed to 2018.
---
Source: http://www.rbc.ru/rbcfreenews/58834ff09a7947c6b9bba872