Home
/
Economy and Finance
/
Markets: estimates and projections
/
Articles
Russia invests in the USA, despite crisis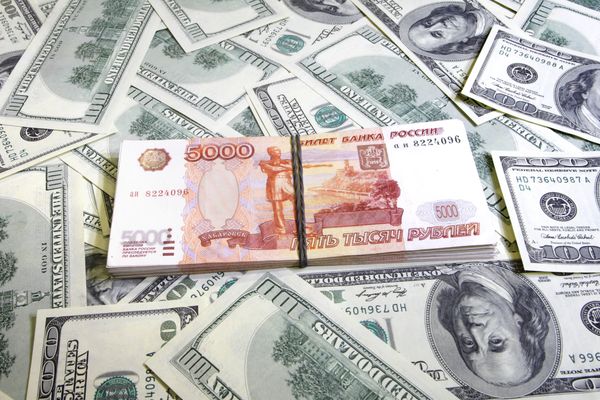 Russia increased the volume of investments of the funds in securities of the U.S. Government from $82 billion in October, 2015 to $88 billion in November.
According to the Ministry of Finance of the USA, investments of Russia in securities made $89,9 billion in August, 2015. In October of last year this indicator made $108,9 billion.
Russia takes the 15th place in the list. The main holder of the American state securities there is China. In November of its investment reached $1,264 trillion. On the second place after the People's Republic of China there is Japan — $1,144 trillion.
It is normal practice for all countries which have on it money, the independent operating trader Stanislav Dudkov speaks.
"Judging by a place of Russia in this list, we have available funds, despite a critical situation with the budget. They are, of course, not comparable with opportunities of China, but the 15th place in a rating is much closer to top, than to a bottom" — he told "Ridus".
Thus the Russian economists approximately are equally divided in the attitude towards, whether it is necessary to be put Russia in the current situation in the American bonds, or it is better to invest these $88 billion in domestic real sector. And in these disputes isn't present right and mistaken by definition.
Buying bonds of the USA, Russia thereby supports the American economy. In it there is nothing seditious: in the globalized economy that is good for one country, is good for all. It not charity.
It is interesting to compare information of the Ministry of Finance of the USA with the recent statement of the deputy minister of finance of Russia Sergey Storchak that Russia will limit crediting of foreign borrowers in 2016.
"We objectively are in a situation when we are compelled to take a break from the point of view of adoption of obligations for the new credits" — Storchak on Monday told.
Storchak's statement to some extent represents the point of view of "isolationist" camp in financial community. The deputy minister of finance expressed opinion of that its part which considers that Russia should become isolated in the current situation on itself and not to invest money in others economies.
"Here it is necessary to consider simply with the calculator that will bring in to the budget the bigger income — a hairstyle of coupons from virtual investments or an investment in real projects in the territory" — Dudkov speaks.
Igor Serebryany
---
Source: http://www.ridus.ru/news/210064