Home
/
Economy and Finance
/
Markets: estimates and projections
/
Articles
Russia is buying gold at a record pace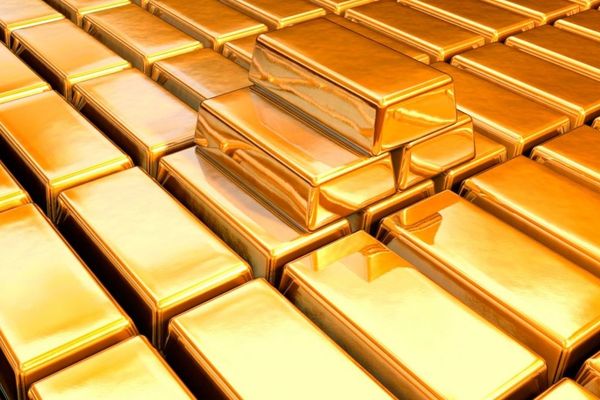 Russia again increased the purchase of gold. From the beginning, the rate of purchases of the precious metal have become a record in history. Write about this News.Economy.
In the period from January to September, the Bank of Russia has acquired 4.2 million ounces of gold totaling more than $5 billion, according to the Central Bank. Thus, Russia bought gold for 15% more than the same period last year. It should be noted that gold has risen about 10%.
As reminds the edition, the active purchase of gold by the Central Bank of the Russian Federation began after the introduction of anti-Russian sanctions. Since the Russian regulator takes on average about 100 tons of gold a year, which is more than any other regulator in the world.

Experts say that buying precious metal is the strategy for the case of the introduction of really tough sanctions from the United States. Unlike assets in the accounts, gold bars are impossible to arrest.

Russia now occupies seventh place in terms of gold reserves (1,712 tons), behind China, whose 1842 ton.
The capacity of gold reserves is on the background of possible changes in the oil market, which were initiated by China. As a result, gold may acquire a new role in commercial transactions.
Earlier it was reported that China is preparing to launch oil futures denominated in the yuan, with possible conversion into gold. In fact, it would enable exporters of raw materials to avoid the use of the dollar.
Given the fact that China is the world's largest importer of oil, this contract may become a new benchmark for traders, only this time it will be already based in Asia. Now on the world market are traded in two benchmark contract for crude oil - WTI and Brent, and both of them denominated in US dollars.

The emergence of futures denominated in the yuan, will allow exporters, such as Russia and Iran, to avoid the use of dollars and if necessary to circumvent the sanctions. In addition, the stock exchanges of Hong Kong and Shanghai will be possible to convert the yuan into gold, which will be an additional incentive to offset the trade in Asia.
Earlier it was reported that Iran and Turkey have decided to abandon the dollar and switch to settlements in national currencies.
---