Home
/
Economy and Finance
/
Markets: estimates and projections
/
Articles
Shale oil production in the US became profitable at $50 per barrel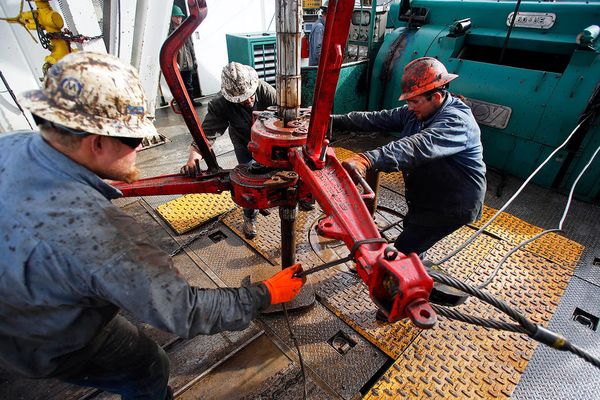 The industry quickly recovered from the price shock of 2014, production began to grow rapidly.
Shale oil production on the basic deposits of the United States this year goes to operating profitability at a price of about $45-$50 per barrel, writes the Financial Times. Three years ago, during the crisis caused by falling prices, experts do not believe that it is possible at $70 per barrel, and now are afraid of overproduction at current prices, the newspaper said.
The results of the oil industry in unexpected ways reinforcing the recent statements of the administration of President Donald trump about what America needs to secure a not just energy independence, "energy dominance". The evaluation of FT, in the three years since the crisis of US shale has reduced costs by an average of 40%. The owner of Continental Resources billionaire Harold Hamm, who did not believe in 2014 in the prospects for shale oil production at $70 per barrel, now plans to increase production by 20% with oil at $50-$55 from its own resources, assuming that production can not be reduce at $40. "The US grabbed the lead in the global energy sector - we can compete effectively in the new conditions," he told analysts last week. According to Bloomberg, the major shale companies in the US (in total) went to operating profitability by the second quarter of 2016.
The word Hamm confirmed by statistics: the volume of drilling are rising even faster than during the peak of the shale gas revolution 2014 According to Baker Hughes, the number of working drilling rigs more than doubled over the year from 248 to 598 last week. Moreover, tripled the average return of wells drilled: up to 662 barrels per day from 217 bps three years ago (data from the Agency's energy information administration (EIA) for Permian oil and gas basin). All this allows companies and industry experts predict production growth of 10-15% per year in the coming years and makes very real the EIA forecast a record production in the US at 10 million b/d in 2018, writes the FT.
"Now it seems that the main threat to the U.S. oil production is its own success," the newspaper said. She cites the analogy of "sheep that ate Britain": the rapid growth may be rational behavior for each economic agent, but the amount of it leads to disaster. "Who will buy all that American light crude oil? Is there a market for it on a global scale?" - asks the former head of the EIA Adam Sieminski.
---
Source: http://www.vedomosti.ru/business/articles/2017/05/09/689109-slantsevaya-neftedobicha