Home
/
Economy and Finance
/
Markets: estimates and projections
/
Articles
Follow the trend: what are investing in Silicon valley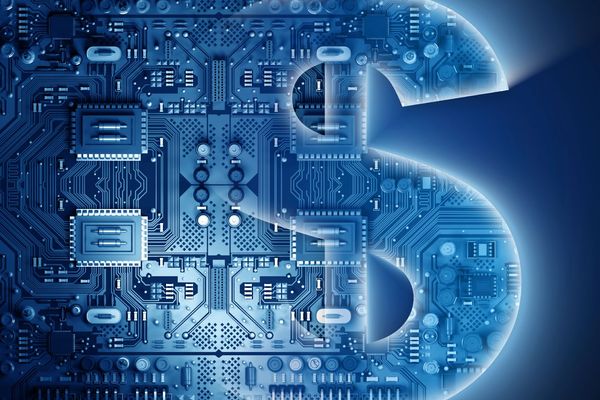 To choose the right area to start your business, you need to look at the experience of foreign entrepreneurs. It is now becoming fashionable and profitable to work in agriculture.
If you are synonymous with Silicon valley is hipster, come up with some new technology or product, you will be disappointed: the current typical founder — not the student-geek, but rather a solid young professional, building a business based on the market pragmatists. Moreover, we can safely say that a wave of startups of the era stay hungry, stay foolish (stay hungry, stay foolish), when the most high-profile success stories were associated with the names of very young, but brilliant people, who have suffered poverty and repeated failures, finally leaves the stage.
Today investors are focused on results: the greatest interest to them are projects that combine high-tech and better quality of life with good monetization. On the technological Mecca in this material.
Agriculture
The agricultural sector gradually ceases to be associated with something archaic and conservative — high innovation and penetrate here. Today, big data is about the state of the biosphere and the soil help to predict the optimal time for planting crops. Artificial intelligence makes an independent decision about which land is most suitable for planting a given plant. A special sensor that recognizes the concentration of carbon dioxide, allow you to adjust the content of essential compounds in the air, and to identify diseases of crops.
In the test regions embedded device that measures the temperature and purity of water in reservoirs in which fish are grown at the same data and recommendations for the care and feeding of time is transmitted to the smartphone. Online services bring together local organic farmers in a single network. These are just some of the agricultural startups that received investments in the Silicon valley for the last time. Their volume in 2017 amounted to more than $1 billion — a sum significantly lower than the industry-favorite — IT. However, not only in the Valley, but all over the world, especially in Europe and Asia, agricultural and environmental projects are gaining serious momentum and increase its investment attractiveness.
Health
The development of artificial intelligence in pharmacology provoke a real boom in the field of medicine. According to the Bank of Silicon valley, in 2017, the amount of investment in this area totaled a record $9.1 billion This quarter-more than in 2016. Priority areas — Oncology, neuroscience, non-invasive treatment methods, various technologies related to preventive medicine. Among some interesting examples of tests Grail of the company based on the principle of "liquid biopsy": a blood test for specific proteins it is possible to identify the main types of cancer at a very early stage. Last year, the startup has attracted investment of $100 million.
Cybersecurity
In connection with the increasing number of hacker attacks and the emergence of increasingly insidious virus, this sector has become increasingly discussed. Investing in cyber security now is especially important for financial and insurance companies: fraud and the diversion of large amounts of data to happen. According to Cisco, in 2017, cyber attacks caused damage in the amount of $600 billion — an amount comparable to half of the Russian GDP. Because of its huge demand for cybersecurity kapitaliserede well, last year in the Valley in this kind of projects invested $7.6 billion.
Big Data
Big data in the digital age is a key strategic and monetize the resource. That is why in Silicon valley, Google, Amazon and Microsoft are far ahead of other developing Big Data and everything connected with artificial intelligence (AI) and machine learning. Projects under their patronage, not to consider — from robots and open platforms to fully automated industrial production. Top digital giants on the development of smart technologies working, probably several times more scientists than in all American universities combined.
Together these three companies in 2017 has invested more than $15 billion only in the development in the field of artificial intelligence, which is three times more than in 2016. More sophisticated algorithms and software, high-quality data storage at low cost, as well as new opportunities offered by Big Data in business — the catalyst for the huge rush of investors.
Alexander Pershikov
---
Source: http://www.forbes.ru/karera-i-svoy-biznes/360709-sledi-za-trendom-vo-chto-investiruyut-v-kremnievoy-doline