Home
/
Economy and Finance
/
Markets: estimates and projections
/
Articles
Soros has written off Turkey and made a bet on Ukraine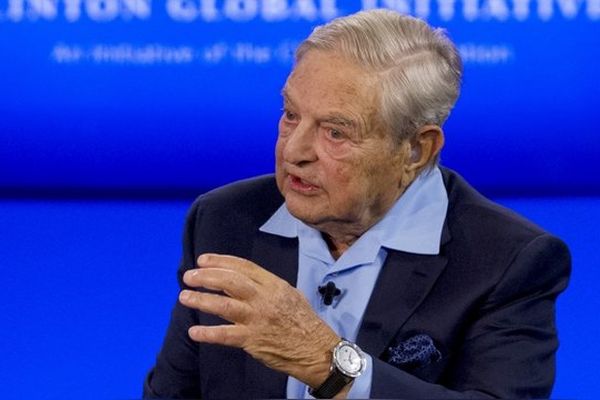 In the near future, Europe will face new upheavals related to migrants, says George Soros. The EU should not expect help from Turkey, because there was a coup attempt, besides, Ankara is again moving closer to Moscow, said the billionaire. But Ukraine is the only asset which will help the EU to defend itself against "external enemies," he said in an interview with Corriere della Sera.

The migration crisis in Europe began to weaken, however it is temporary, believes the billionaire George Soros. In an interview with Corriere della Sera he said that we should not hope to maintain the relatively calm situation of the refugees.
According to Soros, in a short time the number of migrants will increase, and the attitude of the Europeans, consequently, will worsen. This migration crisis is one of the reasons why the European Union was in "mortal danger", but because this problem must be solved as quickly as possible.
The billionaire also noted that the attempted coup in Turkey, of course, increases the level of uncertainty and could affect Treaty of Ankara with the EU on migrants. However, Soros in any case believes that building its policy toward refugees on the basis of this Treaty, Europe is not worth it. Because, among other things, the President of Turkey is trying to come to terms with Russia.
"One thing is clear: Turkey's President Recep Tayyip Erdogan is trying somehow to come to terms with Russia and Vladimir Putin. I don't know what his motives are. Maybe he wants to become a balancing factor in relations between Russia and Europe", - said the billionaire.
In addition, Soros also said that one of the conditions of the EU rescue package from the "mortal danger" is to help Ukraine. "The European Union needs to defend itself from external enemies and to recognize that Ukraine is the most important resource available at its disposal to ensure its own security. Protecting yourself, protect Ukraine and Europe", - said the billionaire.
---
Source: https://russian.rt.com/inotv/2016-07-21/Soros-spisal-so-schetov-Turciyu