Home
/
Economy and Finance
/
Markets: estimates and projections
/
Articles
Growth rates of prices of gold became the highest since 1979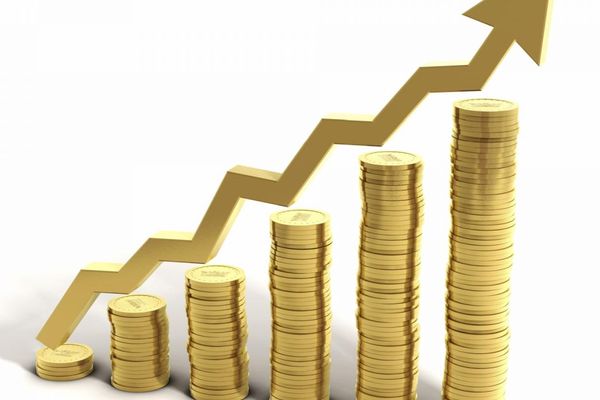 Prices of gold in February grew at the highest rates since 1979. Investors invest money in precious metal against instability in foreign exchange and stock markets.
Since the end of January the cost of gold has grown by 9,3%, having reached a point in $1220 for ounce. It is the most serious February growth since 1979, Bloomberg notes. According to experts of agency, on appeal to investors gold has bypassed both currency, and securities and corporate bonds. For an example the most fast-growing currency of the world — the Japanese yen — has during this time increased in price of 5,5%.
The agency notes what the SPDR Gold Shares fund (investing all assets in gold and conducting investment strategy proceeding from the gold price on the London stock exchange) has attracted $4,5 billion since the beginning of year that is the highest rate from all ETF funds trading at the American exchange. At the same time experts of Bloomberg note a turn in moods of investors as in December the price of gold was on the minimum mark in five last years.
"Gold — the most interesting subject of this year" — the manager of USAA Precious Metals & Minerals fund has declared to Bloomberg. "Even last summer gold was called a barbarous remnant, and now it is bought more and more" — he has added.

Interest in gold was shown against recession of world economy. Fears of investors that problems will concern also the United States, have forced them to look for reliable protection for the capital.
At the same time experts have differently estimated prospects of gold. According to Barnabas Ghana from Oversea-Chinese Banking Corp., by the end of the year the cost of ounce can reach a point in $1400, but it will occur only in case of strengthening of fears concerning the future of world economy. However Gunn doesn't exclude that the prices will be rolled away to a mark of $1000-1150 for ounce in case of increase of discount rate of U.S. Fed.
Falling of prices of gold is expected also by Societe Generale SA and Goldman Sachs Group Inc., which experts consider that interest in gold will die away as similar investments don't bring dividends. ​
---
Source: http://www.rbc.ru/economics/29/02/2016/56d3e9d39a79479e28f28f4b