Home
/
Economy and Finance
/
The financial system of a new era
/
Articles
Gref announced a "gigantic shift" in the economy thanks to the blockchain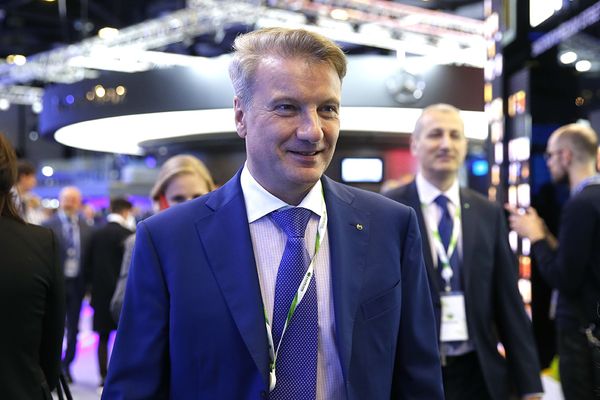 The head of Sberbank German Gref believes that in 5-10 years the world economy will occur significant changes thanks to the introduction and industrial application of the blockchain.
The head of Sberbank German Gref expects that the economy in 5-10 years there will be a "huge shift" after the start of the industrial applications of the blockchain in business and government. He said this to journalists on the set of quiz for school students "the Digital economy. Generation Z", reports TASS.
The head of the Russian credit organizations have noted the promise of this technology for companies that want to maintain its position in the changing market, and assured that entrepreneurs should start experimenting with bloccano.
According to the head of Sberbank, it is impossible to predict how it will change the economy and business models. "People are asking me whether there will be a savings Bank after the technology is Mature. This is a very big question, which of the types of businesses in General will remain," he said.
The head of the Bank said that the blockchain technology is "comprehensive" and provides "a huge opportunity". As said Gref, must be not less than five years before it can be used in the industrial models, but "more realistic figures, from seven to 10 years," he concluded.
In early September, the Bank of Russia called premature admission of cryptocurrencies to trading and trading in Russia. According to the Bank, now the majority of operations are outside the legal field. Cryptocurrency is produced by anonymous entities, so entities and individuals may be unwittingly involved in money laundering and the financing of terrorism, according to the regulator.

East economic forum Gref said that the Bank of Russia is a "gesture of distrust Vietnam money". He also noted that only 10 years, it will be possible to talk about the economy of the blockchain. "This is a different principle of construction of the entire economy," — said Gref.
Anna Trunina Ekaterina Rakitina
---
Source: http://www.rbc.ru/economics/16/09/2017/59bd06059a794701eab2f629