Home
/
Economy and Finance
/
The financial system of a new era
/
Articles
The refusal of cash — a unique Swedish trend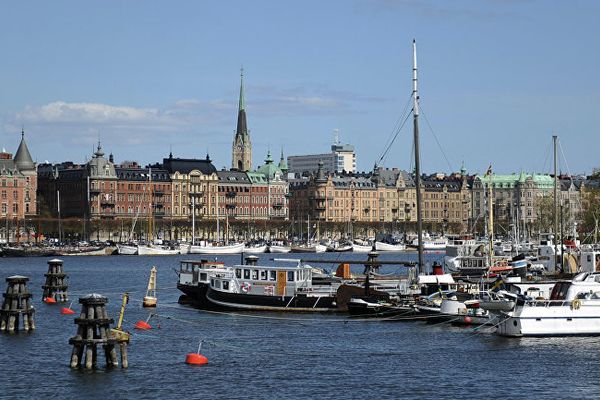 The Swedes rarely use cash. This year alone, almost one in five of the Krone out of circulation, and this trend unique.
Soon, in one night disappear two billion — millions of banknotes will become invalid.
In the last month of treatment lost six billion crowns in cash. Thus, may 2016 went down in history as the month when the Swedish economy lost the most amount of cash for a short time, not counting the annual failures in the statistics after shopping in the run up to Christmas.
This is evidenced by the figures provided by the State Bank of Sweden, at the request of Dagens Nyheter.
The trend continues for a year. Cash is not just getting smaller, they quickly disappear.
"Sweden is unique. In almost all countries there is a rising demand for cash in Sweden — on the contrary. Perhaps a similar trend is only in Norway", says Advisor on payment of the State Bank of Bern, Segendorf (Björn Segendorf).
"I will be fifteen years, and cash will be paid for only a few percent of the total sales. Then we, in fact, turn into a cashless society".
June 30 will be withdrawn from circulation old banknotes in denominations of 20, 50 and 1 000 CZK. Probably to get rid of this money, many will prefer to take them to the Bank account and not exchanged for new banknotes.
Despite this, the treatment still 50 million of old notes, according to the State Bank. It should be changed before the end of the month, after which they will no longer accept for payment.
According to current trends, people increasingly pay for purchases, including because many small businesses simply accept cards. Mobile payment systems such as Swish, only speed up the process, because they allow to carry out a digital transaction between two individuals.
But not all give up cash with the same speed, says björn Segendorf.
"Technical development is one thing, but the ways that we prefer, it's a matter of habit. Everyone does what they're used to. That's why older people are more likely to use cash than young people.
As arguments in favor of reducing the use of cash is called the security of the stores, as well as the relationship of cash in the shadow economy. But, for example, the State organization of pensioners in favour of retaining cash and even collect signatures, not to allow the banks to abandon coins and notes.
"While change remains a matter of personal choice, they are, in principle, positive. The system becomes faster, safer, and probably cheaper. But no conversions are painless. Modernization is required in enterprises and in the household," says björn Segendorf.
Many stores do not accept cash. There are no statistics about how common it is, however, the branch Association Swedish Trade confirms, referring to its members that such a trend exists.
"Almost every week I am asked is it legal to refuse cash," — said the expert of the Association on payment of Solarwall Bengt (Bengt Nilervall).
Today, 80 % of purchases are paid by cards. In some sectors the percentage is even higher, so there is increasing interest in fully cashless system.
"When you have reached the level of 90-95 %, it will naturally", — the expert believes.
Replacement of old notes affected the development of trade. As the bills disappear, sellers and buyers have to change their attitude to cash. Many shops are adding one or several fast funds to pay for the card, explains Bengt Solarwall.
However, the expert stressed that on the part of the seller is wise to offer an alternative, because some clients do not want or are unable to use payment cards. This alternative may be personal account.
"Stores that refused cash, they rarely get negative feedback."
But sometimes it happens.
"I know a few pizzerias, which first made this move, but were forced to return to the old system because customers are required to pay in cash," says Solarwall.
Bjorn, Segendorf of the State Bank believes that in the future the rate of withdrawal of cash from circulation will increase.
"When the role of cash in financial turnover becomes small, the question arises, is it profitable to deal with them. Already we are seeing this process, and the moment will come when he will begin to accelerate".
Three cashless payment system
Swish — This popular app allows individuals to transfer money in relation to the phone number. The application was the result of cooperation of several major banks. There is a program for legal entities, but lately it is often encounter problems.
Izettle is a Swedish engineering company that provides small businesses with terminals for payment cards. The terminals connected to your mobile phone or tablet. The company has helped many stores to introduce a system of cashless payments.
Seqr — App to pay via mobile phone, the principle of which consists in scanning a certain code. The app is tied to the card or Bank account, which takes money.
Linus Larsson
---
Source: http://inosmi.ru/economic/20160626/236978986.html