Home
/
Economy and Finance
/
The financial system of a new era
/
Articles
Will Japan bitcoin Mecca?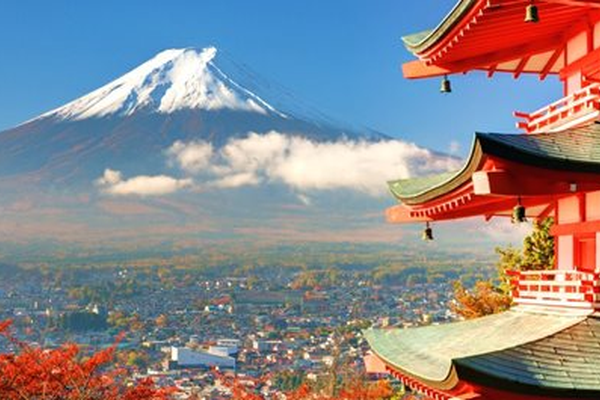 Recently in Tokyo, a Chinese company Bitkan researching the Japanese market bitcoins.
Bitcoin payments in Japan are still "hampered"
Decentralized trading platform BitKan long expressed a desire to gain a foothold in the Japanese market, and in 2017 even released a documentary film about the cryptocurrency in the country.
The company has organized a meeting in Tokyo Bitcoin Meetup, during which they talked about the local conditions of use of this digital currency and also outlined the relevant technical difficulties. The meeting was attended by an American businessman Roger Ver and head of the biggest mining pool Antpool Jihan Wu.
"Through the map we were looking for Coinmap ads companies that take bitcoins as payment. Sites were marked with a sticker "BTC", and our staff visited these spots."
Variable success of the payment prospects of bitcoin
Marketing Director Bitkan ruby Chen exactly 3 days I lived in Tokyo, making all payments only in bitcoins, and his experiment was almost successful. But he believes that the situation leaves much to be desired.
"It should be noted that the use of bitcoin in Tokyo less convenient than Fiat currency. While in Japan it is hard to live only on bitcoin," – said in Bitkan.
"Though slowly, but the situation is improving. For example, a growing number of bitcoin ATM that allows you to convert digital currency into yen".
The situation is that the buyers of goods in Japan provided less incentive to use bitcoin. Discounts and other marketing schemes is not observed at all, and the idea of switching to a more convenient means of payment is not encouraging Japanese.
"Big business" paves the way
Meanwhile, the major players in this market are trying to lay the foundations for the cryptocurrency of the future of Japan. In particular, the exchange BitFlyer and Coincheck has recently announced about establishment partnership relations with big business. Companies are interested in expanding the number of outlets that use bitcoin.
BitFlyer has partnered with Japanese giant economy Bic Camera to deploy bitcoin in the network of electronics stores. A test transaction in the amount of 10,000 yen (900 USD) was introduced in two of the Tokyo flagship network Bic Camera.
At the same time, Coincheck plans to expand through the use of POS applications AirRegi to receive bitcoins 260,000 retail outlets in the country.
This increase would allow bitcoin payments on a par with those who use the Fiat app Suica and Edy 470 000 points of sale in Japan.
---
Source: https://coinspot.io/analysis/stanet-li-yaponiya-bitcoin-mekkoj/