Home
/
Economy and Finance
/
The financial system of a new era
/
Articles
In Russia there will be exchange of cryptocurrency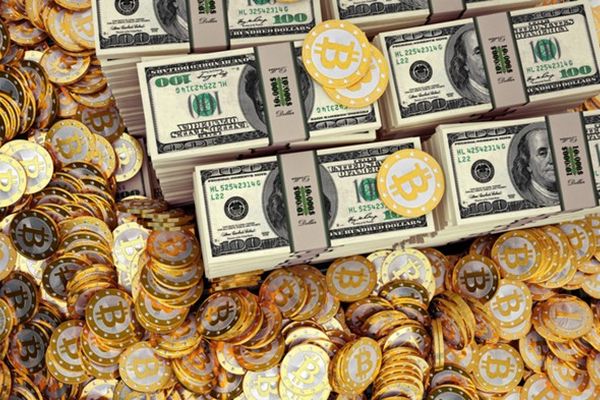 In Russia legalized cryptocurrencies, as well as create a legal framework for stock trading bitcoin (Bitcoin), dash (Dash), Ethereum (Ethereum), monero (Monero) and other electronic payment means, pass "news" with reference to the head of the working group on cryptocurrency Elina Sidorenko.

The bill is prepared by the working group at the state Duma with the participation of key financial institutions in Russia. According to a source at the Central Bank, Ministry of Finance, Ministry of economic development, Rosfinmonitoring and law enforcement agencies there is no doubt we should legalize cryptocurrencies in Russia. There are several ways to acquire cryptocurrencies. In particular, they buy in specialized online exchange and traded on specialized online exchanges. Exchange cryptocurrencies already exist in different countries, like USA and Japan.
Elina Sidorenko also told that the working group has already prepared several bills. But its members have not agreed on definitions, for example, there is no consensus about what is cryptocurrency.
That I can accept cryptocurrency legitimate fiscal tool, in an interview with Bloomberg, said Deputy Finance Minister Alexei Moiseev: "the State must know who is in each moment of time is on both sides of the financial chain. If there is a deal, the people who execute it must understand who the buyer and who the seller is, as with Bank operations." The Ministry's position was to fight illegal money transfers.
Earlier, the Deputy Chairman of the Central Bank Olga Skorobogatova reported that the Bank of Russia and Ministry of Finance mid-year released a proposal to regulate the cryptocurrency in Russia. However, she noted that while cryptocurrency transactions in Russia, the minimum and urgent action by the regulator is not required.
Existing in the world of cryptocurrency is bitcoin the most common, although many countries impose on its use with serious limitations, especially in China. However, the people's Bank of China is considering launching its own cryptocurrency and even made in this direction are tentative steps. The decision of the financial authorities on the legalization of cryptocurrency is called an important step. In the opinion of many respected experts, the world is on the threshold of a new technological revolution, and Russia simply has no right "to sleep", said the head of Sberbank German Gref.
Gref expects the rise of blockchain technology (it built cryptocurrency) in the next year and a half and its subsequent introduction around the world. "This is a major breakthrough technology comparable importance with the Internet," he said. The head of Sberbank also noted that a big problem is to replace the function of the emission center, which "the government does not want to give". "But as a derivative of equity money tool, virtual instrument, I believe that the cryptocurrency great future", - said Herman Gref.
According to the Internet Ombudsman Dmitry Marinicheva cryptocurrency need to legalize and actively begin to implement it, as it is a stable international trend, which will allow Russia to move to a new economic model — the economy of collaborative consumption.
---