Home
/
Economy and Finance
/
The financial system of a new era
/
Other
Venezuela will maintain oil Petro cryptocurrency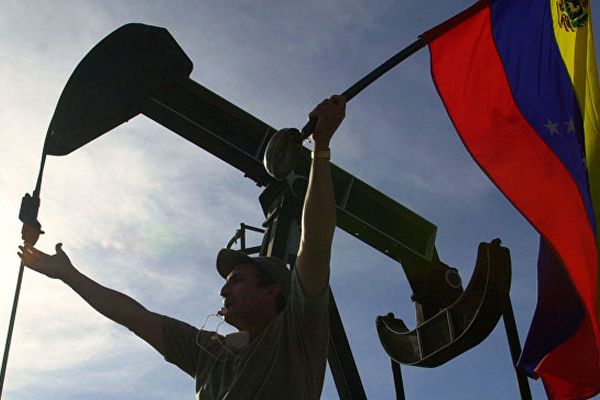 Venezuelan President Nicolas Maduro said Tuesday that he soon will sign a certification for cryptocurrency Petro, which will be supported by the Venezuelan oil reserves.
A system of cryptocurrency Petro Maduro first announced Sunday. According to him, Petro needed to overcome financial blockade of the country. The Ministry of Finance of Venezuela said that the cryptocurrency is necessary to carry out financial transactions and to seek new ways of financing.
"Soon I'll sign create certificates Petro that we contribute as a support of thousands of barrels of oil from the oil belt of the Orinoco," said Maduro in a state television broadcast.
According to him, support a new cryptocurrency will also act as the country's reserves of gold and diamonds. In early November, the United States expanded the list of sanctions on Venezuela, including nine individuals, including senior officials. In particular, in the list were the Ministers of education and culture, the Minister for the presidency, and the Ambassador of Venezuela in Italy. They are all included in the sanctions list for "undermining the electoral process, censorship in the media and corruption", reads the statement of the Ministry of Finance of the United States. Before that, in August, the President of the United States Donald trump has imposed new sanctions against Venezuela amid protests in the country.
---
Source: https://ria.ru/economy/20171206/1510291810.html