Home
/
Economy and Finance
/
Direction materials
The decline of tablets and the revival of vinyl. Deloitte has published the forecast of development of technology and telecommunications in 2017.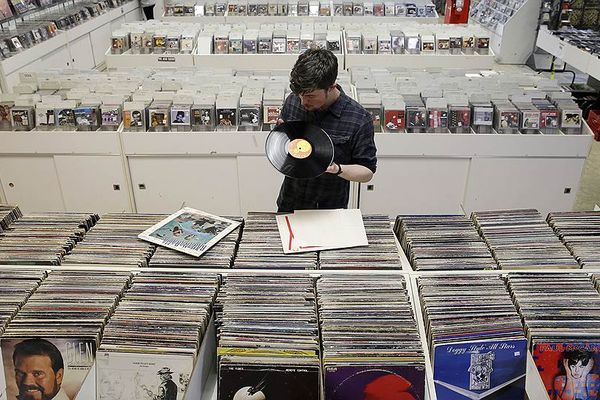 Material posted : Administrator Publication date: 13-01-2017
According to estimates by consulting firm Deloitte, this year the tablet market will continue to decline amid growing popularity of smartphones and laptops, the number of devices equipped with a fingerprint reader, will be over 1 billion, a DDoS attack will be bigger, but sales of vinyl records continue to rise and for the first time will approach $1 billion. These and other forecasts the company presented in its annual predictions in technology and telecommunications.

Consulting company Deloitte already in the 16th time, has published its annual predictions in technology and telecommunications. After analyzing the opinion of the representatives of the technology industry, experts and tens of thousands of consumers around the world, Deloitte specialists have identified ten most significant events and trends that occur and are planned in the current year.
Deloitte has reported that in early 2017 the number of devices equipped with fingerprint reader, for the first time exceeds 1 billion Each reader will use on average about 30 times a day, and this means that in total for the year of such uses will be more than 10 trillion. More than 90% of devices with fingerprint readers is smartphones and tablets. By the end of the year such readers, says Deloitte, will be on 40% of smartphones in developed countries (in the middle of 2016 — 30%), and by the end of the decade they will be distributed worldwide, as it is now built-in cameras in smartphones. And according to Deloitte, already, many government agencies and private organizations should think about how to most effectively use this growing database of fingerprint readers.
In their predictions Deloitte cites, which may indicate the approaching sunset recently began the era of tablets. If in 2013, 2014 and 2015, sales of these devices are constantly exceeded 200 million units, in 2016, they had sold only 182 million And in 2017, according to estimates by Deloitte, sales should fall another 10%, to 165 million Drop in demand for recently popular devices the company's specialists explain the fact that they actively replaced by smartphones, which are becoming more versatile and increase in size, and laptops, which are becoming easier and easier. Surveys in the U.S. and other countries show that the tablets gradually lose their attractiveness in the eyes of consumers in comparison with other gadgets. Most popular gadgets in the USA are smartphones (76%), followed by laptops (69%) and PC (57%). Favorite electronic device the tablets are in only 29% of American consumers. A survey of consumers in 15 countries about what the next gadget they intend to purchase, only 16% said a tablet, while 28% plan to purchase new smartphone, and 25% of a new PC or laptop.
Very different from Deloitte predictions — optimistic, the market for vinyl records, which is steadily growing. Market, which reached its peak at the end of the 70-ies of the last century, is experiencing a rebirth, and this year the sales of vinyl records around the world for the first time, to approach $1 billion. According to experts Deloitte, 90% of sales have on new and used records, and the remaining 10% on vinyl turntables and related accessories. In 2017 it will be sold about 40 million records. However, as experts note, in fact a love of music is not the main reason for the purchase of records by today's consumers. The main reason is nostalgia, the desire to have a memento or add to his collection.
Walked in Deloitte and urgent problem of DDoS-attacks, which, according to experts, the company will become bigger, more regular and harder to prevent. The company predicts that in the year will be over 10 million cyber-attacks during at least one DDoS attack per month will be forwarded to spam at 1 Tbit/s, and the average size of a conventional attack will be close to 1.5 GB/s. For comparison, the largest DDoS attack in 2013-2015 reached 300-500 Gbps in 2016 already had two DDoS attacks in the 1 Tbit/s.
Alena Miklashevskaya
---
Source: http://kommersant.ru/doc/3188440