Home
/
Science and Society
/
Formation of the innovation system in Russia
/
Articles
Without separation from work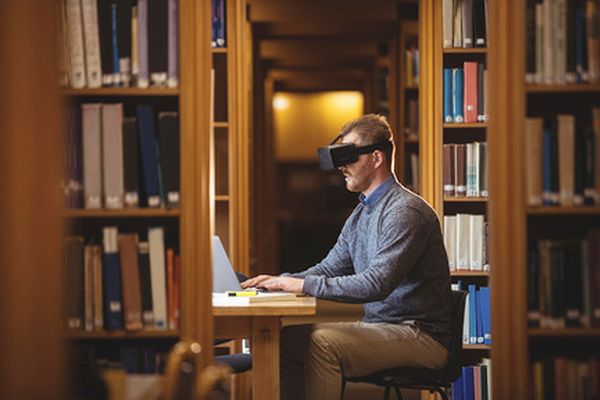 Blended learning formats which technology to implement part of the process, demanded and supported IT companies. Many of the high-tech players develop their own universities and run online courses to support self development of employees. This is important in a situation when parallel to the crisis, the changing structure of the economy, dramatically transformirovalsya the business environment. Specialty that will be in demand in the new economy, require a new professional and personal qualities.
Russian IT-the market repeatedly voiced concerns about staffing shortages. Quality of resources for the implementation of large and complex projects is still lacking. However, the crisis exacerbated the problem of internal efficiency. Responding to these challenges, major IT companies are investing in staff development, pursuing a dual objective — increasing their loyalty and motivation, as well as increasing the level of expertise and competences in order to provide a great benefit for business.
Microsoft encourage employees to learn, as it is expanding professional horizons and expertise, laying the Foundation for development and career. Ecosystem development staff here consists of programmes for a wide range and are individually designed for specific departments. Including short online courses MBA.
"Professional and career growth of employees is one of the priorities", — said Nastasya Savina, HR Director, Vice-President for corporate communications of ABBYY. Its employees receive additional education as "on the side" — in Russian and foreign universities, and the private ABBYY Academy, most courses which are free for them. "All the education in the "KROK" is focused primarily on business goals", commented Polina Khabarova, Deputy General Director of IT company "KROK" to work with the staff. When employees together with their resource managers determine the need for training themselves and declare their desire, we try to choose or create a program that will meet their request and needs of the business. Thus appeared the CROC MBA jointly with the Higher school of business Informatics of NRU HSE. Visit other programs we welcome, but certainly not additionally stimulated".
Staff issues
In Inventive Retail Group, the majority of long-term programs of development of employees was revised in connection with a difficult economic situation in the country. "Nevertheless, we continue to take care of our personnel reserve and stimulate learning in business programs for top management, as well as short-term training for middle managers and specialists with high potential, — said Tatiana Gladyuk, HR Director at Inventive Retail Group. The first step that an organization makes to meet the employee — agreed schedule, which will allow to cope successfully with the tasks and not to sacrifice education."
Similarly to the service provider AT Consulting are committed to providing employees with time and financial resources, if they see the need in his training to help solve business challenges and professional growth. "Courses are selected on the basis of what are they useful here and now, — says Ekaterina Ilaschuk, head of the training Department of the company AT Consulting. — If the employee will not be able to immediately apply the received knowledge in practice, it discourages it". The company supports getting an MBA or mini-MBA, but I see them effective in that case, if employees already have real experience of managing part of the business. If no, then the risk of obtaining solely theorists, summarizes Catherine Ilaschuk. And the first concrete business results.
The integrator Technoserv necessarily training for key employees and executives included in personnel reserve. The project company need narrow specialists, qualification of which is constantly increasing. Employees help with the choice of optimal foreign educational institutions or training programs. Recent recommendation — some business program "SKOLKOVO" and Stockholm school of Economics. Soon will start a new internal trainings on methodology struktogramm Swiss Institute biostructure analysis Struktogramm — personality Genetic code" (Lucerne, Switzerland). Just for employees, "the company operates more than 25 various educational programs. "We pay great attention to special programs for key employees and prospective managers," says Tatiana Zolotarev, Vice-President for personnel and Technoserv. — Courses for operational management, aimed at development of line managers for perfect management in the workplace. In 2015, it has trained more than 950 employees.
Online displacement
Online training format is an excellent approach for corporations, allowing to minimize costs. Online courses are always cheaper (or free trial), require less time than face-to-face format. IT companies use this channel to involve more staff members in educational programs with less cost.
"MOOCs (open online courses, see Program flexibility) allow two months to pass the theory and complete the practical assignments, receive feedback from professors and immediately apply new skills in work. This format completely immerses employees in a training environment allows you to communicate with colleagues and trainers around the world, — says Ksenia plotner, head of staff training of Microsoft company in Russia. — For a deeper involvement in the learning process, we use elements of gamification and intangible rewards, ranking achievements."
To Microsoft, 74% of participants successfully complete MOOCs internal business programs, while the average level of the market for this format is 13-15%. For two years around the world trained more than 12 thousand employees.
---
Source: www.rbcplus.ru