Home
/
Science and Society
/
Formation of the innovation system in Russia
/
Articles
The expert stated total deficit of industrial robots in Russia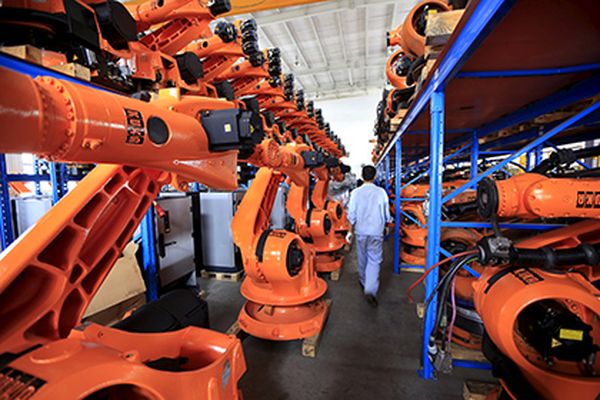 Russia has experienced a total deficit of industrial robots. About it in interview to "Rossiyskaya Gazeta" said the head of the movement WorldSkills Russia Robert Urazov.
According to him, if Germany and Japan there are approximately 300 robots for every ten thousand people in China — 600 in Russia is only 0.1.
Today robotics in Russia is not developing as we would like. And this affects the development of the economy in General, the production processes, the competitiveness of our businesses", stated the expert. "Imagine, or work for ten hours standing at a conveyor belt and puts, say, the products in the box, or it makes a robot who needs to do that in just a few seconds, and which never tires. Robots make a better product, and its cost is lower", — gave the example of the UK and Europe.
But in order for robots came into the Russian industry, we need serious investment and personnel. And with the staff in the country this plan is not all right, said the head of the movement WorldSkills Russia. In addition, Russia does not have enough educational institutions which would take into contact with robots. Now about 30, but the educational standard in this area do not.
If you go classic, by preparing standard and educational programs under it, the process takes approximately 3-4 years. But there is an alternative path of development of the document through the WorldSkills competitions, which unites professionals from different countries who agree should look like standard. It takes about six months to a year, after which you can mass deploy system of training.
"If it is clear that in this profession there is an order in the next five to ten years, you quickly around the country to scale the training the number of people that will be in demand in any industry, from engineering to light industry", — reported in the UK and Europe.
WorldSkills is an international non-profit movement whose goal is to increase the prestige of working professions and the development of professional education through harmonization of best practices and professional standards worldwide.
---