Home
/
Science and Society
/
Formation of the innovation system in Russia
/
Recommended
I. D. Klabukov, I. A. Kramnik, and V. A. Lebedev "the Foundation for advanced studies in system of defensive innovation"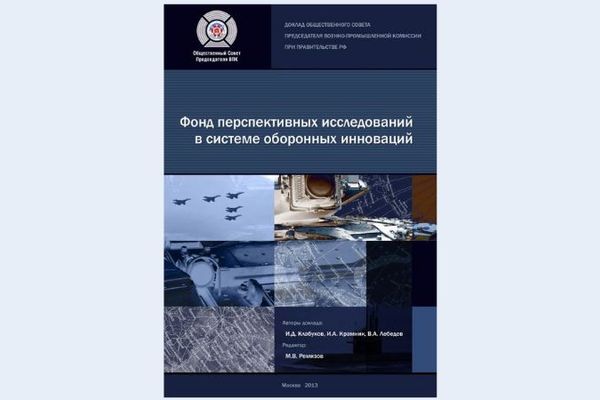 Report submitted to the third meeting of the Public Council of Chairman of the Military-industrial Commission under the Government of the Russian Federation Rogozin D. O.
Early 2010-ies, according to many scientists, is the stage of beginning of a new technological structure based on discoveries in areas of biotechnology, nanotechnology, new materials, information and communication technology and cognitive science. The advantage of the new structure compared with the previous, according to the forecast, will be a sharp decline in energy intensity and material intensity of production, in the construction of materials and organisms with predetermined properties. In the US, Europe, Japan, China are involved in active research in these areas. Due to the development of complex technology of a new way each country expects to get ahead in the technology race and the first to introduce them to the industry and public institutions that would become the key to economic leadership and military superiority for the next half a century.