Home
/
Science and Society
/
Formation of the innovation system in Russia
/
Analytics
Overview of innovation clusters in foreign countries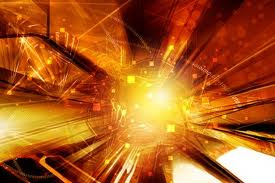 Currently in the direction of the development of economic activities in the field of modernization of the Russian economy in the development of the orders of the President of the Russian Federation, the data in the framework of the activities of the Commission under the President of Russian Federation on modernization and technological development of Russian economy (hereinafter – the Commission on modernization), Ministry of economic development conducts systematic work to support projects of Russian companies and organizations, aimed at modernization and innovative development of the Russian economy.
The priority in this activity are thematic areas that are defined by the Commission for modernisation and computer technology and software, nuclear technology, space and telecommunications, medicine and pharmaceuticals, energy efficiency.
The aim of this work is to increase high-tech component in the economy of the Russian Federation at the expense of coordination of foreign economic activities in modernization of the Russian economy, which should lead to increased foreign investment in high-tech sectors of the Russian economy, the domestic output of high-tech products to foreign markets.
Among the ongoing Ministry of economic development support measures can be identified such as assistance in establishing contacts with foreign partners, the main form of which is the implementation of the business mission through the work of the Trade missions of the Russian Federation in foreign States (hereinafter – the Trade representation). Also along the lines of the Central apparatus of the Ministry of economic development and Trade missions is the elaboration of technical assignments in support of projects of modernization and innovative projects implemented by various companies. Such tasks include undertaking analytical research, partner search, study of the regulatory framework on the subjects of projects in the host country and others. In coordination with the Ministry of education and science is working with companies and universities to form appropriate systems to ensure that the activities of high-tech companies by attracting foreign experience, including the experience of creation and functioning of technoparks, business incubators, technological clusters, etc.
An important ongoing element of the Ministry's systematic work for the support of foreign trade activities in the field of modernization and innovative development of the Russian economy is to provide information and analytical support of participants of foreign economic activity. Thus, in particular, with the participation of Trade missions, preparing periodic reports on the experience of innovative development of foreign countries.
This review of innovation clusters in foreign countries prepared, pricastie Trade representative offices and structural subdivisions of the Ministry of economic development of the framework and presents information on approaches and organizational structures technology clusters abroad, as well as their descriptions, goals and objectives.
The review is intended as an information reference for a wide range of companies, government organizations, universities, development institutions and other elements of innovation infrastructure.
---
Source: http://www.economy.gov.ru/minec/about/structure/depsvod/doc20110531_04