Home
/
Science and Society
/
Formation of the innovation system in Russia
/
Articles
The pursuit of knowledge: why business should Fund science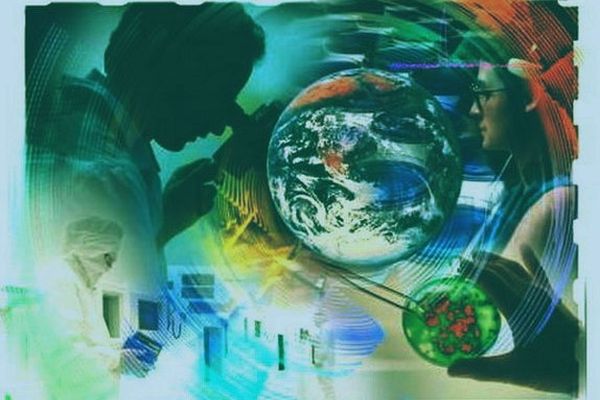 In the modern world not only applied, but fundamental science is becoming a key source of innovation.
Thousands of years of natural science, which began as a philosophy or even theology, was strongly divorced from life. Many of the papers were just a subject of curiosity. I remember when I was a kid, my parents — scientists — and was told that in science people satisfy their own curiosity. Therefore, many scientists even today do not work for technology and not even a scientific result — the Nobel prize, for example — but for the sake of process. As Pokémon Go — everybody's looking for pokemon, and everyone loves it. However, over the last 50, or more likely, 20 years of distance between technology and science is very much reduced.
New challenges
There are areas of science in which technological result appears almost immediately. Say about those areas that you know. In the first place is quantum technology, they are actively developing. Rapidly progressing science that deal with problems of human aging and increasing lifespan; the science that studies the human brain; avenues regarding new materials. Continue to be of interest to various areas of computer science: for example, an artificial intelligence recognition technology objects (images, symbols, etc.). Another issue is the new generation of computers, which are also part of computer science. The computers that we use now have a von Neumann architecture: CPU, memory, hard drive, etc. They can not continue to accelerate, so we need a new architecture. All this — just a few examples.
The role of science — and applied and basic research is increasing. For the state, particularly large, investment in science is beneficial, because you create expertise and knowledge, which are fast becoming strategic and economic achievements. Under the strategic achievements, I mean, for example, military strength, and economic under, say, GDP per capita. In recent years this has become more obvious. Science, both fundamental and applied, is not exactly romantic, as is sometimes imagined before. Simplified it looks like this: science breeds innovation are transformed into cutting-edge products they, in turn, move the economy, and that all state. As for fundamental science, we can quote the words of European Commissioner for research, innovation and science Carlos Moedas: "basic science is driving innovation in applied as well as applied research into commercial products. Oblivion basic research dries up the source of future innovation.
Who listens to scientists?
There is a direct correlation between the level of development of science, public investment in and development of the state. You should read the letter (see the translation), which Science Coalition is an Association which unites more than 50 leading US universities (including Harvard, Princeton, Stanford, etc.) sent to Congress. There are nine points very succinctly and accurately explains why the government should Fund science. Here's a direct quote: "If America wants to maintain leadership in the field of innovative technologies, to create full employment and maintain economic growth, we have an obligation to make funding scientific research a national priority". This statement is true for any state.
So I think that is seriously undervalued and underfunded remain metanoya — the science of the Sciences, such as philosophy, science of knowledge. Now in the world about 700 thousand people who fully understand what is quantum mechanics, and seven million of those who understand it is about. And it's seven billion. This means that a very small percentage of humanity is how the world works. And scientists who make science comprehensible to a large number of people, such as David Deutsch, whose book "the Beginning of infinity" I recommend everyone to read, very little. It's bad. Because the more people will understand how the world works, the more they will participate in its improvement. Science will develop faster. Will be easier to Fund it, because very often such decisions are taken by people who do not understand science in detail.
Even worse, that their views and positions depend on the total population, but a very small part understand science and, therefore, can understand, what really should be financed. Historically, science was engaged in a small percentage of people, and it also directly affected the lives of a few. But now it affects everyone — each of us has the scientific achievement of the 50-year-old and even 20 years ago. Complicating the situation further is the fact that many scientists are snobs and think that it should be.
Investment and financing
Another important trend is the funding of scientific research by private investors and companies. The principles of financing government and private investors, of course, vary. Investors invest to earn. For example, Google invests a lot in quantum research and prepared quite a long wait — more than a decade, but still tangible and practical results need to it in their own interests and in the field, which he is funding. Nevertheless, from science to eventually get applied things. Nuclear power, lasers, transistors, magnetic resonance imaging, and more. Smart big business, especially monopolies such as Google and Intel knows it.
With attachments state the situation is different: the money might not return from those projects in which is directly attached, but can come from others. By investing in science created expertise, knowledge, meaning intellectual property, which in turn means technology that may be not tied to the project, which, for example, was given the grant. They may appear in another project, other people, elsewhere. Scientific article about how a group of scientists teleported a million atoms, may be published in Moscow, and after that, another scientist in Krasnoyarsk can figure out how to teleport something else. So the funding of science in General, is different than investing.
At the same time the state benefits from science at the time — formed expertise, knowledge, which makes strategic and economic power of the country. State, in simple terms, has a stake in every project, therefore, receives a return in the form of taxes, increased productivity, jobs. In this sense, the funding of science — all the investments, they make money on money, and this is much cheaper, such as the financing of sport.
Not only charity
At the same time there are people who are willing to Fund science on other principles — I can relate to them and yourself. Here, the "investors" is not really the right word. It's not about investment — it is more correct to use the word "funding". This "probloggernet", useful charity, which can bring more and the result, including sometimes financial (for example, our Russian quantum center today for ten "spin-off"). How does this work? Usually the investor need to get a result for myself and for a time much smaller than his life. However, in some cases he may decide that he wants to get result not only for himself but for mankind, even beyond his life. As a result, many wealthy and successful people spend money on programmes for science and education, give money to the universities. Andrew Carnegie, Michael Lazaridis and others. Moreover, in many developed countries such as the United States, the percentage of public investment is reduced at the expense of private. 60 years ago the share of public investment in science in the United States was at least two thirds, and now in some areas 50%, maybe more — money corporations and individuals or money that you earn yourself knowledge institutions.
In Russia it is less common practice, while Russian entrepreneurs and corporations prefer to buy yachts, planes, at home, or to Finance the sport. Some do charitable projects as helping children, the sick. But education and especially science has to spend is not fashionable. As in Russia, people earn money not very long ago, it is still not used to them, so they think that the best thing to spend on his own pleasure or for that praise immediately. So while practically the only one who Finance science in Russia, — the state. But private investors are also quietly invested. For example, Dmitry Zimin, Yury Milner, some other big businessmen. Hope that gradually the situation will change and to Fund science will become more prestigious, interesting and popular business.
What personally makes me to Finance science and education? Three simple factors. The first is the most wonderful thing you can think of, because science makes the world a better place. The second is the most interesting, all you can do, because the main thing that distinguishes people from everything else in the Universe, is a curiosity. And the third is the best, not taking into account, of course, that may not you will eventually get the benefit.
Problem management
Business and science coexist better and better. The place where these two worlds meet, is the University. There are scholars who clearly consider themselves either to basic science or R&D (early stage investment), but the University gives you the opportunity to migrate between these areas or to combine them. The venture ecosystem is most likely to exist around basic universities. For example, Berkeley and Stanford in Silicon valley, Harvard and MIT in Boston, etc. Have a similar ambitious projects in other countries, including in Russia, for example, Moscow University, Novosibirsk University. More and more scientists migrate between science and business: first in science, then go to technology, then back to science. That is why these worlds get along well. Smart business understands that science is important, and trying to Fund it. Dr. Tommaso Calarco University of Ulm cites such a fundamental area of quantum technologies, where most of the research in the field of quantum computing and quantum communications hold the global IT giants Google, Intel, IBM, and Microsoft, as well as Korean ST TELECOM, China's BAIDU and AliBaba.
Science and education are becoming closer to the business terms of the required quality and effective management. Historically they are not so much in need of a quick, tough and effective governance, it could even be harmful, too focused on fast results. Today, when very quickly reduced the time between scientific discoveries and their real application and between the emergence of technologies and their penetration in the life science should be controlled much more dynamically. And one area where you can borrow management system, — business, especially technology.
It seems to me that management is just what the Russian education system and science is experiencing the most serious difficulties. While even new, the right tools and control — Supervisory boards, boards of Trustees, etc. — are not recognized as existing guidance from science or education and remain in the role of "wedding generals". This, of course, makes very difficult the control of the main interested parties — the Ministry of science and education, and FANO. We need to change this situation is anarchy, which emerged in academia in the 1990s after the collapse of the USSR, is not the way, especially for the Russian mentality. We are more suitable for systems where there is a clear management.
Sergey Belousov
Source: http://www.rbc.ru/opinions/business/26/08/2016/57bff1a99a79473bc9d8538d