Home
/
Science and Society
/
Formation of the innovation system in Russia
/
Articles
Five reasons why you should not become a Professor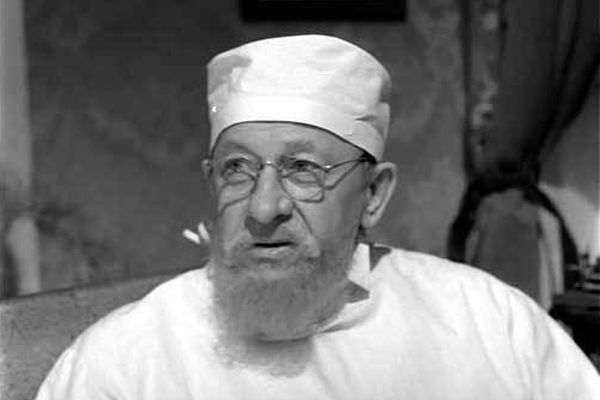 My clever children often reproach me, impractical and a wasteful attitude to his own life. I trained in mathematics, went to the bankers; who knows the Russian language and literature, has not entered the political arena; understands a lot about good food, became a restaurateur – well, and so on. And I was only a Professor and as a result all the best have managed to give them only the ability to learn.
But when in the eighties I was thinking about a career, to be a Professor was not only interesting and honorable, but also very practical. In fact, the Professor was engaged in favourite business, and worked with mind quite a bit (three hours of commercials per week), and received a salary as a miner Norilsk; could afford the co-op in the centre of the city and a dacha on the Volga, and the vacation came to the cashier with a suitcase – in a portfolio of money would not fit. Professors are respected, they are revered, they tell stories, each of them was unique, special and so loved.
Now it's different, and a Professor is meaningful only in the case if you were someone else: the official, Deputy, or, say, theater Director. To become a Professor today, just not worth it.
First, to be a Professor quite interesting now, because now is not the intellectual he, the clerk, the scribbler. The professors have tortured (although it asks a different word) useless lists, information, ratings, questionnaires, portfolios, programmes, plans, plans, plans, reports, reports, reports – fortunately, our paper industry, as before, works fine. And so many of the current professors have to write all the regulated crap that doing scientific research, working on books, chat with their own kind, so that there is just absolutely no time to think. The mountains of paper that come from the pen of the present Professor, the envy of any paranoid-graphomaniac. Any Department, any College – has long been a firm that writes and writes. But where is the paper, and there officials, to check. And each reviewer has his own checking, and over – supervising, some thirty thousand chiefs over the chiefs. And all they preach, recommend, verify, scare and severely punished those who write little and aprilina. The creak of pens is posted on our education and gnashing of teeth all zealous in scribbling!
Second, a University Professor now is not prestigious. Professors no longer respected, and this is for good reason. People, and not without reason, believes that his doctoral degree, like any other, today you can buy one or acquire one in some other way quite different from scientific research. Indeed, in a country where so low level of education, and sold by almost all, not every Professor is striking knowledge of their specialty; not everyone is a thinker, a scholar, or even a well educated man; not all received their diplomas on scientific merit. And again comes forward the paperwork: though the amount of papers that need to execute in order to become a candidate or doctor of science, many scientific talents prefer to waste time and forces on the design of the dissertation of cases, and a labor of love, and from degrees and titles they run, behind the professorial position for those who have more ambitions than abilities. Some believe, and not without reason, that not only the Professor can buy their diplomas and certificates, but it can buy a lot: the assessment and scientific expertise, and scientific guidance, and thesis. To be honest, and it happens because in a country where everything is for sale, and sold it. But what do you want? After education at the state level, it was announced service, sowers reasonable, good, eternal balanced with waiters, taxi drivers, porters and hawkers of pizza, which, of course, the people are nice, but I live in a tip. But even real and honest professors in our country are not respected. Professors should be respected for their knowledge and talent, and in Russia, where Woe from wit, not all own knowledge enough to be of value to others. In the end – we've seen these smart, yet and hat with sunglasses put on, but who needs their nonsense, they are freeloaders and parasites.
Thirdly, Professor to be unprofitable, even expensive. Professorial wages today are comparable to the benefits of Mexican unemployed and offers a modern University Professor as the notorious Russian horse. He reads up to a dozen lectures a week; constantly ruled by other people's incompetent texts; replicates of duty articles and books (ratings well, so – and salaries!); like a hare on the drum, crazy prints paper (for at least some time behind the guards!). The question here is not about quality, but about quantity, not about essence, but about appearances, not about activities, but about its turbulent simulation. It is worth Recalling that the great philosopher Vladimir Solovyov to his lectures was prepared for six months, and Newton in my life wrote a single book. Meanwhile, the number of universities is growing faster than a colony of bacteria, entrants from that, each has less and less, hence, an essential reduction of teaching staffs. As a result, many are working on piece rates – and this is beyond the threshold of poverty line no longer in Mexico and in the Congo.
Yes there is a small salary! Soon professors will take the money for the entrance, as in the perestroika anecdote. In SGU we are on their money to buy stationery, refill cartridges; at their own expense travel on business and are paid expenses for conferences that conduct; its publish their monographs and textbooks. Travel pay only to the officials, they also pay for their books, which were written not they. And recently, we did and were told to develop for the salary of the Dean of youth work. It happened when the former Dean, a middle-aged employee of our Department, asked for mercy and left his post, and worthy, that is quite healthy and nimble, the candidates for the vacant place among his colleagues was not. Here we offered: time ruins themselves are lazy, then hire someone younger Yes bouchee. And this earnestly and very strongly.
Fourthly, he did not go to the student, not the Oh! Gone are the days when the young were eager to learn, and in groups from the physics Department, for example, of the thirty students was twenty-krasnodiplomnikov. Young people have ruined the Internet and the exam. If not these what about Faberge eggs not to mention – don't say anything that isn't in the exam or instagram Oli buzovoy. Current student not even about mythological heroes – about Lenin knows. For him Marx was born in Marx and Engels – Engels. He is able to read only from the screen. At school he was taught not to write, and tick boxes. I personally never look at the lecture their students do not want to get a heart attack. Hope it doesn't do and their parents – otherwise I am afraid even to assume, what will they think of me. I take this opportunity to assure all of you, the parents of my students: I do not say what is written in their notebooks, of course, if these books exist! For exams no one else is prepared: students have long realized that for every one of them, the University is fighting with the teacher and will certainly win, so sooner or later grades in their record books appear. And another thing: in the lectures current student sitting in coats, and not because it's cold, but because to remove laziness. And sometimes in shorts, more like panties, and not because its hot, but because the beach went.
So, the fifth reason. The current Professor is in constant fear. He is afraid of his superiors (everyone who was not afraid, for a long time left off). He is afraid of losing their jobs, and with it the opportunity to do science, because modern science is a collective matter. He is afraid of his own natural free-thinking, which is abhorrent to the higher leadership, party rules, ideological censorship, Patriotic settings (German, German was Kant, although he had lived in Kaliningrad!), Church canons, feeble mind standing over them. He is afraid of the cheeky and ignorant, spitting on him with a high bell tower of the student. He is afraid not to be able not to finish, not to please, to die senselessly from exhaustion during another worthless office supply campaign. And afraid of himself, afraid that sooner or later will remember the great moral principles and ideals of scientific knowledge and send all their tormentors and guards as it can do only Russian Professor. And even more afraid that I never will.
Here is something about these reasons shortly, minutes on forty, only half of the lecture. So this break, ladies and gentlemen...
Vera Afanasyeva
---
Source: http://www.vzsar.ru/blogs/3174