Home
/
Science and Society
/
Formation of the innovation system in Russia
/
Articles
"VEB Innovations" will create a consortium for the development of robotics and cyber systems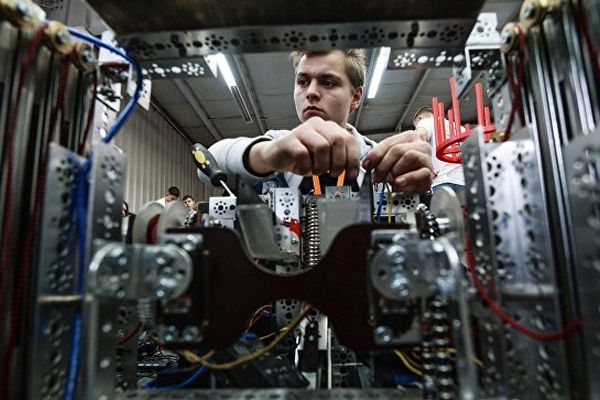 Company "VEB Innovation" plans to create in 2018 consortia for the development of robotics, artificial intelligence, cyber-physical systems and other technologies of the future, said to RIA Novosti, the General Director of the company Kirill Bulatov.
As previously reported, the "VEB Innovation", Foundation for advanced studies, Lomonosov Moscow state University signed an agreement on the consortium for the development of quantum technologies and the creation of Russia mnogoserijnogo quantum computer.
"Currently, the company "VEB Innovations" together with partners is carrying out preparatory work on the creation of new technological consortia, including in the field of artificial intelligence, robotics, cyberphysical systems, biotechnology, and other promising directions", — said Bulatov.
According to him, the creation of the consortia planned in 2018. They will increase the number of Russian high-tech projects in the coming years, and in the future many of them will grow into Mature technology companies, creating demand in world markets the product.
"There are a number of challenges in promising high-tech fields, for example, are on the border of fundamental and applied research, but it is already apparent commercialization potential of technologies that can be created based on them. Such problems require different approaches and, accordingly, other measures of support. For development of such projects we plan to create technology consortiums", — added damask steels.
Technological consortia, according to the head of "VEB Innovations", will allow scientific organizations to provide a wide range of consumers, development institutions and state funds, your best results, and business and other customers to identify needs in the form convenient for scientists technical specifications, "grounding" practical problems in the direction of science.
"Consortia, in contrast to the traditional objects of innovation infrastructure, will be of a distributed nature and solve first the communication objectives, creating the basis for the emergence of applied projects in high-tech sphere", — said the Agency interlocutor.
Company "VEB Innovations" created by Vnesheconombank in 2017 in the framework of the reform activities in the field of financing innovation. Among the priorities of the "VEB Innovation" – financing of the projects of the national technology initiative, a program of the "Digital economy of the Russian Federation" and the promotion of Russian innovative companies in entering international markets.
---
Source: https://ria.ru/defense_safety/20180220/1515020258.html