Home
/
Science and Society
/
Future of the Information Society
/
Articles
Analysis of the dependence of international relations on the scientific and technical policy of geopolitical actors on the example of the development of artificial intelligence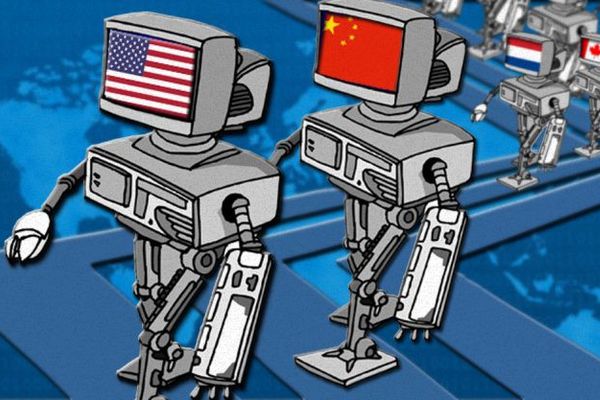 The article provides an assessment of the relationship between the achievements of scientific and technological progress with the defining spheres of society. The definitions of key definitions are given in the framework of the analysis of the dependence of international relations on the scientific and technical policy of states. The main reasons for the development of artificial intelligence are determined, and an assumption is made about the existence of the need to analyze legal acts in the field of the implementation of scientific and technical projects in forecasting international relations.
[5] The National Artificial Intelligence research and development strategic plan: 2019 update. A report by the select Committee on Artificial Intelligence of the National science & technology council. June 2019 [Electronic resource]. URL: https://www.nitrd.gov/pubs/National-AI-RD-Strategy-2019.pdf;
Industrial Strategy: building a Britain fit for the future [Electronic resource]. URL: https://assets.publishing.service.gov.uk/government/uploads/system/uploads/attachment_data/file/664563/industrial-strategy-white-paper-web-ready-version.pdf.
[7] White Paper. On Artificial Intelligence - A European approach to excellence and trust [Electronic resource]. URL: https://ec.europa.eu/info/sites/info/files/commission-white-paper-artificial-intelligence-feb2020_en.pdf.