Home
/
Science and Society
/
Future of the Information Society
/
Analytics
The digital revolution in Hong Kong. The role of online tools in the mass protests 2019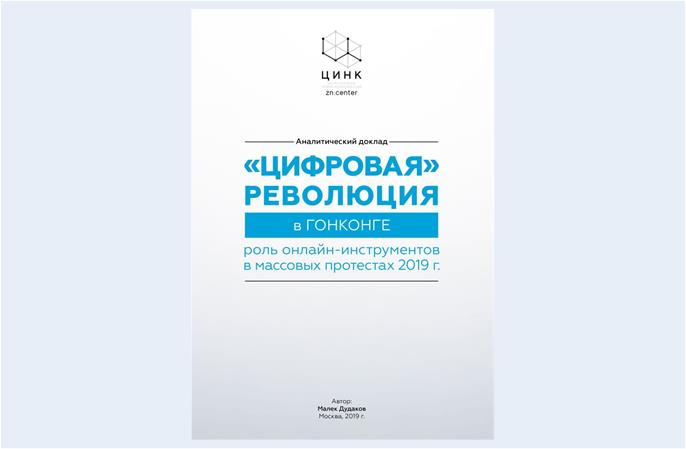 LUTB and early fall of 2019 became the season of the ongoing protest in Hong Kong. Multi-million demonstrations, following each other, were a response to attempts of the city authorities to start the process of merging with mainland China. Discussed the law allowing extradition of criminals in Chinese prisons, caused mass public outrage in the city.
For such an economically and technologically advanced metropolis like Hong Kong, opposition rallies have become an ideal medium for experimentation in the use of new means of communication and promotion. In conditions when more than 92% of Hong Kongers have a permanent Internet connection and use it every day, that's digital environment becomes the main space for work with a political agenda.
About 80% of residents consider themselves active users of social media.
Social media has become one of the main tools in the hands of the opposition in 2014 and 2019. The social network helped to channel the explosive wave of protesters and made it possible to organize multi-month street campaign. They also became the most important platform for the struggle of opposition forces and the Chinese political machine for the minds of the citizens and the world community.
It should be noted that the report does not contain value judgments about the actions of the opposition or the authorities of Hong Kong and mainland China. Not intended also the study of the chronology of the protest and how it develops and transformirovalsya over time. The key objective of this study is to identify features of digital tools used by supporters and opponents of the independence of the city.
What is happening in Hong Kong shows what kind of development is waiting for the political sphere in a global perspective. As further digitalization of society, political management and marketing will experience dramatic changes. A substitute for many of the institutional political forces will come decentralized horizontal movement, like the protest of the community of Hong Kong. They will begin to apply radically new tools, focusing their efforts on the online space. It therefore becomes necessary to examine in detail the issues of formation of new mechanisms and methods of political activity that currently takes place in Hong Kong.
Base our study of steel materials from Chinese and global social networks, as well as publications in the press of the USA, UK, Hong Kong and mainland China.
---
Source: https://zn.center/research/cifrovaa-revolucia-v-gonkonge-rol-onlajn-instrumentov-v-massovyh-protestah-2019