Home
/
Science and Society
/
Future of the Information Society
/
Analytics
The world development report "Digital dividend"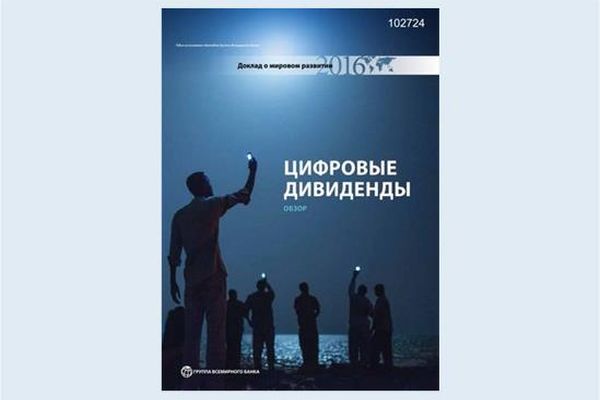 We are experiencing the greatest information and communication revolution in the history of mankind. More than 40 percent of the world's population has access to the Internet, and every day in the network there are new users. Among the poorest 20 percent of households mobile phone in almost every 7 out of 10. The number of the poorest households having mobile phone is higher than having access to a toilet or clean drinking water.
We should take advantage of these rapid technological change, to raise the welfare and enhance social integration in the world. The authors of this Report found that to realize the transformative potential of the revolution in the field of digital technology, prevent traditional problems of development.
The current expansion of access to digital technologies brings for many people a wealth of choice and great convenience. By increasing social inclusion, improving efficiency and implementing innovations, such access opens the poor and disadvantaged segments of the population opportunities they had previously been denied.
For example, in Kenya after the introduction of the digital payment system M-Pesa prices for remittances have decreased by almost 90 percent. With new technology women it becomes easier to enter the labour market to engage in e-Commerce as entrepreneurs, work in the Internet or in the sphere of outsourcing of business processes. In the world there are 1 billion people with disabilities – 80 per cent of them live in developing countries, and through text, voice and video communications they can lead more productive lives. A digital system of identification can increase access to public and private services for those 2.4 billion people who do not have official identification documents, e.g. birth certificate.
This, of course, a lot of progress, but many have not felt, because they lack access to digital technologies. Most from the improvement of communications and increased access to information will benefit those who live in extreme poverty. Almost 6 billion people do not have high-speed access to the Internet and therefore can not fully join the digital economy. To provide universal access to digital technologies, we must invest in infrastructure and to implement reforms that will improve competition in the markets of telecommunications, stimulate public-private partnerships and establish effective regulations.
The Report concludes that countries will be able to get the most out of the reforms in the ICT sector only under the condition that they will continually improve its business climate, invest in education and health of citizens and promote good governance. In countries where these foundations are fragile, digital technology did not provide any productivity or reduce inequality. And country, complementing investment in new technologies more ambitious economic reforms, harvest digital dividends in the form of accelerating economic growth, increasing jobs and improving the quality of services.
The world Bank group stands ready to help countries in addressing these priorities. We already interact with our clients, assisting them in creating a competitive business environment, accountability and modernization of systems of education and vocational training designed to prepare people to work the jobs of the future.
---
Source