Home
/
Science and Society
/
Future of the Information Society
/
Articles
Digital Week in the state Duma was presented the national platform project and the national token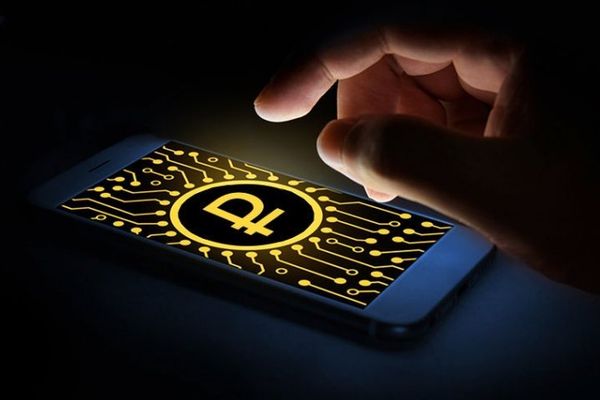 Modern technology allows you to quickly create digital the ruble, which can be very promising in terms of sanctions. This was stated by Advisor to the President of Russia Sergey Glazyev.
In 2017, the Ministry of economic development of Russia worked on initiatives to create a national cryptocurrency. But, in the beginning of 2018, it became known that the project was suspended, because there is no direct indication of Russian President Vladimir Putin. Since then, the issue of creating cryptorama practically was not discussed and was not raised. As noted Sergey Glazyev, at the moment no progress in establishing cryptorama – no.

However, the Director for strategic development "Technopark Pushkin" Igor Selionov reported that Digital Week in the state Duma was presented the national platform project and the national token OURCOIN.

Doctor of technical Sciences, researcher of the "techno Park Pushkino", leading researcher, VINITI Russian Academy of Sciences Andrei Shcherbakov, highlighted the report "Practical questions of the implementation of the "Digital economy of the Russian Federation" adheres to the position that only a centralized national cryptopleura can answer all of today's security challenges. In his opinion, modern blockchain ordinary users have long since not downloading the whole chain of transactions to confirm the correctness of the next block. They trust a specific node and confirm his decision, supposedly decentralized blockchain in most cases it is not. In these circumstances, the credibility of the control center authorized by the government should be far higher.

Experts "Technopark Pushkino" share the position of academician Sergei Glazyev that the creation of cryptorama can contribute to the strengthening of the market, and will allow you to bypass a number of existing sanctions against Russia.

Criptural unlike private cryptocurrency should have the same legal nature as the non-cash national currency, circulating not only through the Bank, and the national digital payment system. The technical possibility of realization of this idea "Technopark Pushkino" presented in its pilot project OURCOIN.

First Deputy Chairman of the Federation Council Committee on economic policy Sergey Kalashnikov in a recent interview, noted the inevitability of the emergence of such a settlement system, and timely implementation of the project to create a national cryptocurrency, will allow Russia to grow faster in world markets.

Recall that in October was put into circulation the first national cryptocurrency - El petro (Venezuela). The project for its creation was promoted in the country for more than a year, from June 2018 Venezuela made its test run to the market.

Today the issue of creating a national cryptocurrency and its use as a form of netting is very relevant and is considering a number of European and Western countries. According to Sergey Kalashnikov, the world is facing the necessity of avoiding payments in dollars and national cryptocurrency can become an excellent replacement of the current scheme.
---