Home
/
Science and Society
/
Future of the Information Society
/
Articles
The speed of technology is growing exponentially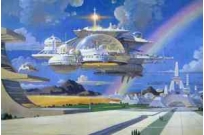 Landline phone won the hearts and homes of consumers for nearly 100 years, mobile was done over five years, smartphones - even faster. This is due to STD and trade: for the first time in the history of mankind technology has become part of our lives with a truly cosmic speed.
The introduction of new technologies is accelerated a crazy pace, and this applies to absolutely all sectors, writes Professor at the business school at Columbia University Rita McGrath is a leading expert on strategies for business growth in uncertain market conditions.
One of the largest developers of programmable circuits and chips, including for the automotive market, Altera notes that today, the typical life cycle of automobile design is approximately 24 to 36 months, which is significantly less than five years ago. Then he was estimated to be 60 months.
Nicholas Felton from the New York Times writes that it took decades to 50% of the households have started to use a traditional telephone, which appeared in 1900-ies. But mobile phones took only five years to achieve the same level of distribution since 1990.
Innovations introduced recently, accepted even faster. Companies with a competitive advantage in any areas, it is necessary today to move more vigorously, to realize the possibilities.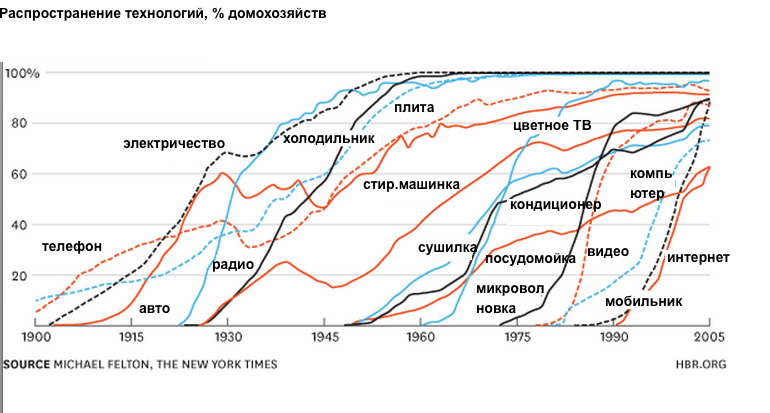 Michael Tasting in the journal Technology Review mit presenting its evidence to this theory: the electricity took 30 years to reach a prevalence of 10%, the phone is 25 years, but a tablet device that ran a distance of over four years.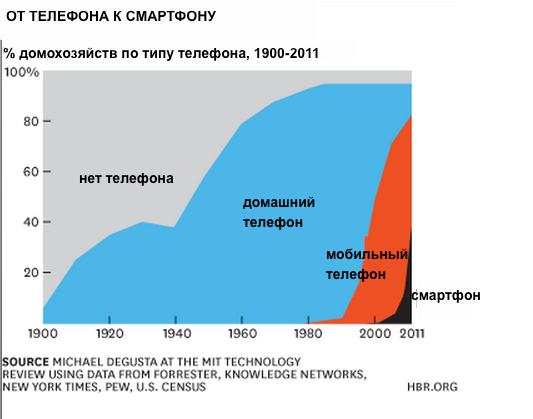 It took 39 years to reach the level of mobile phones penetration in 40% and another 15 years to become commonplace. Smartphones received a penetration rate of 40% in just 10 years, if you first take the smartphone from BlackBerry, which appeared in 2002.
This suggests that in many areas the proliferation of things and new technologies is really accelerating - due to the large number of players and fewer barriers on the markets, says McGrath.
---