Home
/
Science and Society
/
Future of the Information Society
/
Other
"The UN special envoy on freedom of expression waiting for clarification on diplomatic channels"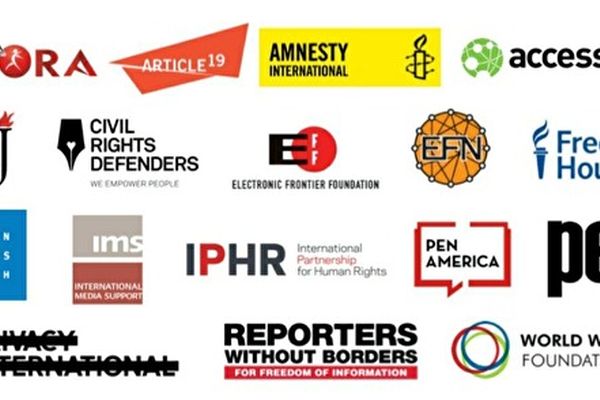 40 international organizations demanded that Russia stop blocking Telegram.
Forty international public and human rights organizations demanded that Russia stop blocking the messenger Telegram. Joint statement of 26 organizations published on the website of the London human rights Union "Article 19" and 14 supporters were mentioned by the lawyer of the human rights group "Agora" Pavel Chikov wrote in his Telegram channel.
"We call on Russia to stop blocking Telegram and to make ruthless attacks on Internet freedom. We also call on the UN, Council of Europe, Organization for security and cooperation in Europe, the European Union, the United States and other interested governments to challenge Russia's actions and support the fundamental rights to freedom of expression and privacy on the Internet. Finally, we urge Internet companies to oppose unjustified and extralegal norms, which violate the rights of their users," — said in a statement on the website of Article 19.
Among the signatories of the "reporters without borders" (Reporters without Borders), "Committee to protect journalists" (Committee to Protect Journalists), "Open media" (Open Media), "Association D3: Protecting digital rights" (Associação D3 — Defesa dos Direitos Digitais) and others.
"Given the 12 members inclo.net (+Agora), made an independent statement, as well as the special representative of the OSCE and the organization of the "Internet without borders", a number grouped around the support Telegram groups have up to 40. The UN special envoy on freedom of expression waiting for clarification through diplomatic channels," wrote Paul pins.
He added that this week against the Roskomnadzor will be sued in court. According to him, only among the media "about a dozen" of the victims.
We will remind, today in Moscow held a rally in defense of the messenger Telegram, which Roskomnadzor trying to block since April 16. According to estimates of the "White counter", the event came to 12.3 thousand people, according to official police data, on Sakharov Avenue gathered about 7.5 thousand.
In two weeks, the office has blocked millions of IP addresses, which had problems at the online stores, courier services, smart homes, cloud storage, online gaming, services, Microsoft, applications, online taxi, messenger Viber and services by electronic processing of insurance policies.
---
Source: https://www.znak.com/2018-04-30/40_mezhdunarodnyh_organizaciy_potrebovali_ot_rossii_prekratit_blokirovku_telegram