Home
/
Science and Society
/
New in Science
/
Other
UN experts say the failure of international drug control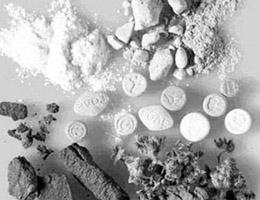 The global war against drug trafficking has failed. To such conclusion the authors of the new report of the Commission created by the UN to assess the situation in this area. It is rare that the authoritative Commission, created under the auspices of the authoritative international organization, was recognized in the complete failure.
The members of the Commission believe that "politicians and public figures should find in themselves courage to recognise publicly: there is compelling evidence that the drug control strategy on the basis of power means cannot solve this problem, in the war against drug addiction it is impossible to win".
Commission to assess progress in the war against drugs, composed of nineteen experts, combining significant potential. It includes the former UN Secretary General Kofi Annan, former presidents of Mexico, Colombia and Brazil, as well as British entrepreneur Richard Branson. The members of the Commission – the former Chairman of the US Federal reserve Paul Volcker and the current Prime Minister of Greece Papandreou Georgiou, it also includes well-known Latin American writers Carlos Fuentes and Mario Vargas Llosa, a former EU Commissioner for external policy, Xavier Solana and former U.S. Secretary of state George Shultz.
In the Commission's report in particular States that the war on drugs has only led to increased drug trafficking and organized crime, it costs taxpayers millions of dollars and kills thousands of people, without bringing any tangible results.
The report provides data of the United Nations. According to them, the use of opiumosoderzhaschih means has increased with 1998 for 2008 on 35 %, cocaine by 27% and cannabis by 8.5 %. That is, the highest growth was recorded as among the most dangerous drugs.
The authors criticize the governments, which consider methods of struggle against spread of drugs effective. Just efficiency in anti-drug fight (see the growth of distribution) are observed... In the report are subjected to particularly harsh criticism of the United States. In particular, the report notes that the us government should abandon the criminalization of this sphere and apply strategies based on humanity and respect of human rights.
The U.S. immediately criticized the report. The white house rejected the findings, saying that they are wrong. The head of the Department for combating drug trafficking at the White house Gil Kerlikowske rejected the report's findings, reports the BBC. "Drug addiction is a disease that can be successfully prevented and cure", – said the representative of the division for the development of national policies against drugs. However, what he is going to treat this disease, the official said.
---
Source: http://www.segodnia.ru/index.php?spos=1&spor=1&rst=0&srch=&srchtp=0&pgid=2&cldday=&srv=www.segodnia.ru&partid=52&newsid=14115&snewsid=0&gallery_id=0&imgnum=1