Home
/
Science and Society
/
New in Science
/
Articles
Presented "the largest rocket engine", made by 3D printing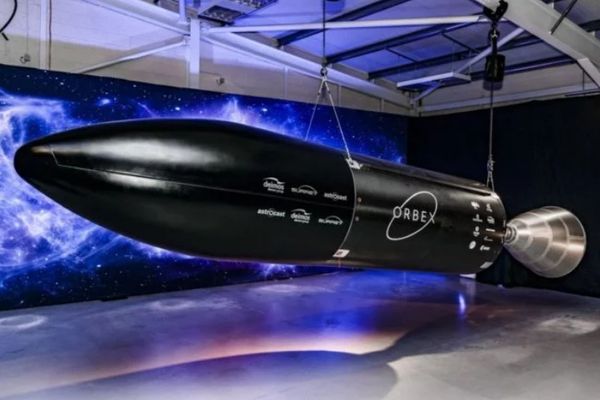 On the market of orbital launches will soon be a new player. Until SpaceX or at least the same Blue Origin is far from it, but the start was quite cheerful. Private Scottish startup Orbex has introduced the world's largest rocket engine, manufactured using the technology of 3D printing. In addition, the company has revealed the second stage of its booster Rocket Prime, in conjunction with this event to the opening of new headquarters and development centre in Scotland.
Allegedly, the 3D printing technology allowed to eliminate the need for welded seams — the weak point of the engines manufactured by conventional methods.
New jet engine is powered by clean and renewable fuel – biopropane. In the future, this will reduce carbon emissions into the atmosphere at up to 90 percent compared to traditional rocket fuel.
A feature of the second stage of the new booster Rocket Prime is that its body is made of aluminum alloy and carbon fiber, making it 30 percent lighter than any other media category. At a height of 17 meters and diameter of 1.3 meters Prime Rocket refers to a light class of carrier rockets and is able to bring several hundred pounds of cargo, depending on orbit height.
Conclusion compact heliosynchronous and satellites in polar orbit is the direction and the niche on market of space launches, which the company Orbex wants to take over the next few years. The first Prime Rocket launching should take place in 2021 from the spaceport in Scotland. Orbex has also signed a contract with Swiss Astrocast SA to the terminal 10 of nanosatellites for global IoT network in 2023.
Nikolai Khizhnyak
---
Source: https://hi-news.ru/technology/predstavlen-samyj-bolshoj-raketnyj-dvigatel-izgotovlennyj-metodom-3d-pechati.html