Home
/
Science and Society
/
Analytical work: the experience of Russian and foreign experts
/
Articles
Interview with Craig Silverman: misinformation, dippach and democracy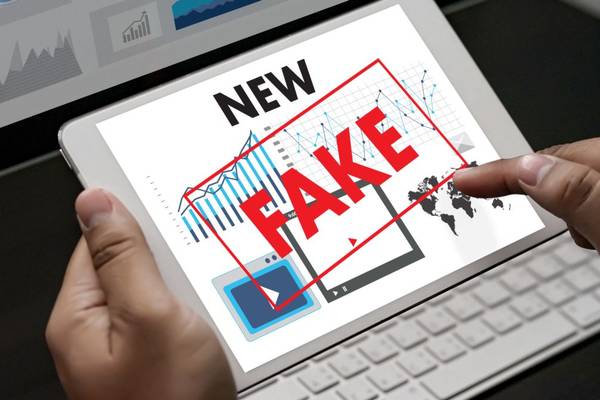 When Craig Silverman says that some things, including the use of the information war on social media, the decline of confidence in various institutions, is increasingly skillful at manipulating the media and spreading disinformation – not let him sleep, is to listen to it.
Silverman is the editor of BuzzFeed News and expert in the fight against disinformation and misinformative. He first began to study this topic in 2014, when conducted for the project Center for digital journalism Tow at Columbia University a study on the spread of misinformation in the news and social media. From tracking in the digital environment spread rumors, to study the manipulation of the results that search engines give, – Silverman has always been the focus of studies of the various manifestations of the global information crisis. According to him, it is not only his subject but also a passion.
In late September, Silverman came to Hamburg at the Global conference of investigative journalists (Global Investigative Journalism Conference (GIJC)), where he shared his tips on networking, investigating disinformation campaigns. We talked with him about the difficulties faced by journalists about what he is afraid of looking into the future, and why he's still not pessimistic, thinking about democracy.
IJNet: What we now know about the manipulation of information?
Silverman: Some trends continue. For example, the use for the dissemination of disinformation of the largest social media platforms and search engines happens on a global scale. Quite difficult to understand what information people are spreading in messengers, so it is unclear how many people saw a message containing misinformation, and who was the first to launch. The art of transforming photos and videos also continue to quickly improve.
In addition, around the world: the Philippines, India and other countries – there are firms that spetsializiruyutsya on the manipulation of media and the dissemination of misinformation and sell these services to its customers.
Considering how improved technology and ways of manipulating information, can we say that your work becomes increasingly difficult?
In the field of technology and products that enable people to manipulate information in the digital environment, there is a kind of arms race. Since editions are usually not a lot of money, companies rarely create technology that would help editors to detect this kind of fraud. And that is cause for concern. Whether the wording accurately identify the misinformation or the technology has been improved so much that we can't be sure one hundred percent that found this content?
An example of this problem can be bots. There are technologies that can detect, for example, Bot for Sentinel and BotOrNot, but I fear that you have already created more complex bots that are able to fool these systems.
At the GIJC conference last year you talked about the danger of technology Dipak. Are you worried about this issue now?
All fear the appearance of diphenolic video that cannot be distinguished from real, but I think that another possible situation is when, for example, next year, we will see how people will not take seriously the real video because it will be announced diphenol, and this can lead to widespread loss of trust.
I'm much more worried about the situation, when the real content can be declared false.
In the article Sean Rosenberg about the end of democracy refers to the fake news and social networks. Do you look at things as pessimistic as he is?
I am not so pessimistic. I think we are witnessing one of the biggest tests of democracy, which could not have foreseen. I now realize how naive I was when during the Arab spring was hoping that social media will become a tool of spreading democracy in the world. We need to understand that this is a very serious time and we need to decide how to restore faith in the democratic system and institutions.
I think that people all over the world now understand what threats humanity faces, and use in combating these threats in a variety of ways.
In this situation, can make journalists?
Journalists need to understand that when they deliver credible platforms, their words are to some extent authoritative. People expect that we will be conduits of credible information, so it is important to take seriously what kind of information you distribute. If you see misinformation, consider if the timing is right to refute it.
How journalists decide whether the time has come to expose the fake news?
If you see that a statement is not true, but this content seen only a couple of thousand users and it does not extend beyond this circle, there is a danger that denying this information, you can contribute to its spread. Consider whether this content can hurt your audience? Another thing worth thinking about is people and organizations that help to distribute some content. Distribute this content approved organizations, politicians or other influential people?
All those things journalists should consider when they decide whether to intervene and publicly declare the spread of misinformation – or better to continue to observe. Very often in our work we follow the situation and wait, because it is not necessary to rely on the case, when we decide to disseminate what information we need to help and which to expose.
---
Source: https://ijnet.org/ru/story/%D0%B8%D0%BD%D1%82%D0%B5%D1%80%D0%B2%D1%8C%D1%8E-%D1%81-%D0%BA%D1%80%D0%B5%D0%B9%D0%B3%D0%BE%D0%BC-%D1%81%D0%B8%D0%BB%D1%8C%D0%B2%D0%B5%D1%80%D0%BC%D0%B0%D0%BD%D0%BE%D0%BC-%D0%B4%D0%B5%D0%B7%D0%B8%D0%BD%D1%84%D0%BE%D1%80%D0%BC%D0%B0%D1%86%D0%B8%D1%8F-%D0%B4%D0%B8%D0%BF%D1%84%D0%B5%D0%B9%D0%BA-%D0%B8-%D0%B4%D0%B5%D0%BC%D0%BE%D0%BA%D1%80%D0%B0%D1%82%D0%B8%D1%8F