Home
/
Science and Society
/
Analytical work: the experience of Russian and foreign experts
/
Recommended
I. V. Samarin, A. N. Fomin and others, "the Oil trends of the Russian economy"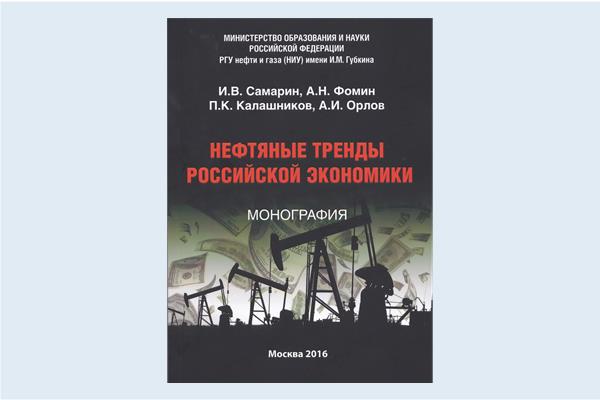 The monograph presents the basics of the methodological apparatus for the formation of the oil trends of the main macroeconomic parameters of the Russian economy – the correlation relationships to determine the values of macroparameters on the income from Russian oil exports.
These proportions are obtained as a result of mathematical processing of numerical series corresponding macroparameters for 15 years in the period 2000-2014, which was characterized by high oil prices on the world market.
It is shown that the oil dependency of the Russian economy is much stronger than commonly presumed. In this regard, in the concluding Chapter of the book presents proposals for the creation of the state system of forecasting oil prices, which can be a major element of system of strategic public planning.
Further discussed the issues about the impact of US dollar exchange rate on the basic macroeconomic parameters of the Russian economy, as well as the possible application of common trends for short-term forecasting of the crisis.
In addition, the monograph presents the basic terms of the subject area.
The monograph can be of interest to analysts, strategic planners, managers, researchers, teachers, postgraduates and students.