Home
/
Science and Society
/
Analytical work: the experience of Russian and foreign experts
/
Articles
About multi-vector policy of Kazakhstan, intelligence, foreign policy of Kazakhstan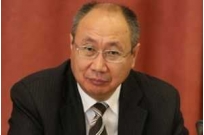 Interview with the Director of the Kazakhstan Institute for strategic studies under the President of Kazakhstan Bolat Sultanov.
Kazakhstan's multivector foreign policy will remain or not with the accession of the Republic of Kazakhstan in the Eurasian economic Union?
Multi-vector policy – it does not mean the policy is equidistant from all. Given this policy, we have priorities. This is primarily in relation to our territorial neighbours. If one of our neighbours spoil relations with someone, it does not mean that we should automatically take on the fight for their interests.
Kazakhstan now faces 4 forms of economic integration – China economic corridor of the silk road, the us greater Central Asia, the Turkish model pomanskogo world and the EEU. Within the diversity we work with everyone, but we give priority to the EEU.
Now we note that there is a transfer of economic activity from West to East, in the Asia-Pacific region. We should be equal and partner relations with neighbors. Kazakhstan to China should be a guarantee that their trade routes, they cut through Kazakhstan, would be provided security.
I the opponent of that Kazakhstan was in the Wake of Chinese, Russian or any other policy. Kazakhstan has its own national interests. We are at the crossroads of civilizations, and we must therefore play a special role. And it will depend on the talent of the Minister for foreign Affairs and overall leadership of the country. God forbid, if we are in someone else's profits get into anti-Russian, anti-Chinese or other confrontational fire.
You have experience of working in the foreign Ministry of the Republic of Kazakhstan. If you had the powers of the Minister of foreign Affairs, how would you have built a foreign policy of Kazakhstan?
I wouldn't come up. We have a good program "Kazakhstan-2050". I would be on the basis of this program, developed foreign policy of Kazakhstan. And would focus on the following – we are a unique Eurasian state. In addition, we are the heirs of nomadic civilization and the corresponding mentality. That is, we are deprived of complexes, which is, for example, among the highland peoples. Because they live in the valleys. And out of one valley into another for them is a problem. And anyone who enters this valley, is the enemy, because little arable land. So they can live next door, not communicating with each other. We are, I believe, one of the unique people that can perform the mission that we're going to lay time is to be a bridge between East and West, between Christianity and Islam. This gives us a unique opportunity to be a partner for the West and East. We must not forget that we are still representatives of the Turkic world. This reminds me of the situation when I worked in the Embassy of Kazakhstan in Germany. In the 90-ies of the last century, Dariga Nazarbayeva has arrived in Bonn, where she performed in the German society of foreign policy. Then she said that "We are a Eurasian state, we are Eurasians". Some in the hall laughed. Then D. Nazarbayev added that "we, the Eurasians, because I live in Europe and in Asia." Now no one laughs about it. Because this idea came to all!
At what stage is the transfer Kishi?
Now the issue of relocation is still being resolved. This entails creating the appropriate conditions. The other day we should get two floors in the building of the CEC in Astana. There almost everything is ready. By July 1, I will translate and place employees Kishi, who expressed a desire to move to the capital. I also go there as we create conditions for employees. First problem now is, is the housing issue. The second one – low wage employees Kishi. Astana is still fairly expensive city. Therefore, some employees will remain in Almaty. A move I applaud, because I believe that we need to work near the President's Administration.
As will emerge from the work of the Institute in Astana?
Scientific staff who remain in Almaty, will get the job by e-mail and to send, therefore, your materials. I lose nothing from doctors and candidates of Sciences – all of them remain connected. Those who do not want to move, in accordance with the Labour Code of the Republic of Kazakhstan, we will provide appropriate compensatory allowance and will be forced to leave.
For doctors and candidates of Sciences, we will create the conditions, but before something to ask, in Astana it is necessary to begin to work. I hope that we will meet. Because to ask, sitting in Almaty, it is not ethical.
How do you assess the quality of analytical work in Kazakhstan?
We have 9 doctors and 12 candidates of Sciences. This is the basis in Kishi. In Kazakhstan there is no such quantity of experts who work with the task of forecasting and analytical software. There are plenty of scientists who work in Institutes of the Academy of Sciences of RK, but they are working on their narrow corridors and, as a rule, is focused on the study of the past. And we focused on the future, i.e., our task is "to look beyond the horizon".
The fact that you ask such questions, that's good. First, I am impressed by the fact that the transfer Kishi in Astana aroused so much interest. Secondly, I am pleased that almost all of our former colleagues reacted to this with understanding and with some anxiety about what will this move harm the functioning of the Institute.
Although the few replicas I did not like. I didn't expect that some former colleagues will allow caustic remarks against Kishi. Still, it is not recommended to spit into the well from which you once had to quench their thirst. Yeah Allah is with them!
Those who have you interviewed, "the soloist". Any Director of the analytical center should not be a soloist. It needs to be a conductor. My goal is to collect a large number of smart people, and they can allow smart people to do the solo – to write a book, give interviews, write evaluation report, and etc. And still my task that I combined to perform the combined programs. I combine vmesnikov, vnutrennemu, economists in order to perform analytical reports to the leadership of the country. This is probably nowhere in Kazakhstan, with the exception, perhaps, of the Cyprus – Institute, I liked his citizenship and that he would raise acute problems. We also raise acute problems and sometimes even criticize the government, but in a closed form.
In Kazakhstan many supposedly analytical structures. But they practically consist of one person. He is the President and he is an accountant, and so on. A big problem in Kazakhstan that we have no large trees. I can only describe as analytical group CYPRUS-based Institute of political solutions and the Institute of world Economics and politics. And the rest is just political commentators.
Now what Kishi solves the problem?
Now Kishi is subordinate to the security Council, where we planned to regularly send the analytical reports. Not always and not in all agree with us. However, in accordance with the Report of the University of Pennsylvania (Philadelphia, USA) "index of the world rating of analytical centers in 2013," published in 2014, among 80 leading analytical centers of Central Asia, South Asia and the Caucasus Kishi took 2nd place.
We have three main areas – the departments of foreign policy and international security; socio-political studies; economic studies. We only have 22 expert staffing. For comparison – Academy of international studies modern China has 800.
We are obliged to inform the leadership about what was happening in home and foreign policy, as well as in the economy. And we have a duty not simply to write what you have and we have to give project estimates.
What about forecasts?
We have a few people who are able to predict. In Kazakhstan, they can be counted on the fingers. If our certificates are sent upstairs without a forecast, then giving it back without reading it. Today, no single analytical framework in Kazakhstan produces about 25-30 books a year as Kishi. You criticize me for the fact that Kishi often publishes materials of conferences. But the fact is that in such collections the quintessence that is provided from experts in your head.
Why forecasts poorly in Kazakhstan?
For this we need to know the past, understand the present and to have the courage to face the future. Almost all think tanks are run by immigrants from Kishi. Each of them is a person, but they are all commentators, not analysts. To survive, i.e. to obtain the financing they need a citation, and often outrageous. I understand them and not condemn. Everyone has their own bread.
According to the decree of the President about moving KISI in the regions of Kazakhstan will set up branches of the Institute. Is there any progress in this direction?
Everything depends on funding. When it is not clear yet. I think Kishi need to create a mission in the South Kazakhstan region, WKR, RMS and leave the branch in Almaty.
For information in German Orenburg means "Fortress-Ear", which was in the past to "hear" the steppe. Therefore, our goal is the same - listen to what is happening in the Western, southern, Northern and South-Eastern Kazakhstan. We need to inform the management about what the mood in certain regions. We now conduct research, but we have no permanent base. The more opinion polls are carried out selectively, and often on the phone or on the Internet, when need to implement it on the ground, and on a regular basis.
There are questions that I would like to take this opportunity to give answers. For example, moving KISI, allegedly, is that the building, which houses the Institute, I want to give to someone. It is nonsense! The premises are owned by the Archives of the President of the Republic of Kazakhstan. We they rent two floors on a free basis. The second question, they say that Kishi is leaving to Astana, because I will be 63 in September, and, like, it's time to retire. I am a civil servant, Kishi belongs to the category of state institutions. So while the head is "brewing" and I have the trust of their superiors and their colleagues at the Institute, I will be heading Kishi. Even though I understand that nothing "lasts forever". And ready at any moment to give your post more young and talented expert.
They say that in Kishi big salary. It is also a myth. We have PhD, chief scientific officer receives a little more than 130 thousand tenge per month. It's over, it's worthless. But it is the misfortune of all scientific institutions of the country!
Recorded Khalil Mukanov
Source: http://sayasat.org/tribune/928-o-mnogovektornosti-kazahstana-analitike-vneshnej-politike-rk