Home
/
Science and Society
/
Analytical work: the experience of Russian and foreign experts
/
Other
Five proven techniques of making difficult decisions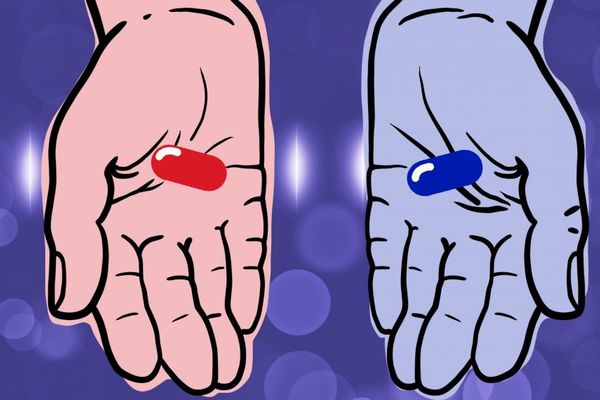 Evaluate the pros and cons, imagine the worst scenario and look for the middle.
We make thousands of decisions a day. Most of them are small and invisible: whether to switch the link, whether to make a SIP of coffee, whether to scratch his nose. But there are solutions that can greatly affect our lives. In these cases, it is better to act serious. Entrepreneur Aytekin Tank (Aytekin Tank) offers five options.
1. Make a list of pros and cons
Let's say you are thinking about moving. Take a piece of paper and write the classic list of pros and cons. Then, rate each item from 1 to 10 based on its importance to you personally.
For example, if you really need to stay closer to his family, put next to it a score of 9 or 9.5. If the pros you wrote "to live near the mountains", but more like spending time in the city, and not to climb mountain tops, the assessment will be only 2 or 3 points. Same with the cons. If you have an important career, "to go with your favorite work" can be measured in 8 points.
Add up all the points and see what outweighs. Can make a separate listing for the option "not to move". Compare the results. You'll see the logical digit, supported by emotions. It often helps to deal with subconscious desires.
2. Think about the scenarios
First, imagine worst-case scenario and your feelings, if it becomes a reality. This method of planning is called "premortem". Imagine that your decision was terrible, and the project failed. Explore all possible causes of failure, consider how to prevent them. This will save you from many problems.
Then visualize the best scenario and rate their feelings.
If you are not experiencing happiness and inspiration, you should think about the reasons.
This method is usedWhy Amazon forces its developers to write press releases in Amazon. Developers write a draft press release and a section with frequently asked questions before writing code. The team discusses and solves the most difficult questions in advance and determines the value of the product. If you can't write a convincing press release, perhaps the product is not worth to work.
3. Don't focus on the extremes, find the middle of
We often get stuck trying to choose between the two options. To obtain additional education or to open own business? To move to another city or to stay in your? And we forget that they have some more options. For example, part of the year carried out in one village and the second in another. Or to live in the city a couple of years and then move.
The right choice does not have to be between the two options. You can often find a flexible solution.
4. Consult with other
This is a good way to collect useful information. For example, if you are unable to move on, consult not only with friends and family. They have a vested interest in this matter. More important to talk to someone who already moved. Ask if he was happy with his decision.
When it comes to issues in the field of business, hire a consultant. Or find someone with a deep knowledge in this field and learn from him.
5. Avoid hidden solutions
Procrastinate and postponing important decision for later, you still make choices. Usually not the best.
Suppose you need to fire an employee, but you have to delay it to avoid a scene. If it is incompetent or toxic people, your choice you hurt the whole team. Remember that delaying a decision is itself a decision with real consequences.
---