Home
/
Science and Society
/
Analytical work: the experience of Russian and foreign experts
/
Articles
Expert advice on tracing, smugglers and supply chain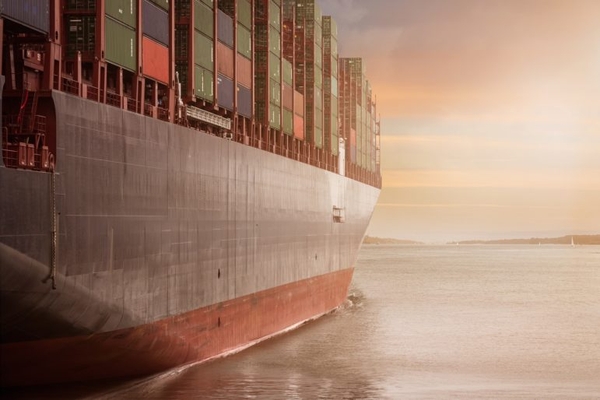 Almost everything we use was transported from point A to point B — and this is good news for investigative journalists. Because it means that almost everything can be traced back to its source.
"International trade works because there is an international language used worldwide," he told reporters at the conference Uncovering Asia 2018, which was held from 5 to 7 October in Seoul, Korea, Jannina Senini from the Columbia School of Journalism. Understanding that language can be a powerful tool.
Senini was supported by two investigative journalists: the two-time winner of the Pulitzer prize Martha Mendoza of Associated Press and Brian Christie, a former head of special investigations in the National Geographic magazine. Experts offered their advice on how to find stories in data on Maritime transport and shared resources to monitor the vessels of smugglers and supply chains.
Receive trading data and investigation of anomalies
Search shopping databases by using a Synchronized system of Description and Coding of Goods (Harmonized Commodity Description and Coding System) or HS code, global standard relating to goods, will give you relevant data on imports and exports. Analyze data to find anomalies. As a starting point Senini offered three databases: Database of the Commercial Trade, the UN, the Asia-Pacific energy portal and the Korean customs portal.
But not all products have the number that can be tracked. Senini used the example of trade with Colombia, a country producer of cocaine in South America. "You will not find the code for the cocaine – she said – but it turned out that cocaine production manufacturers need potassium permanganate. So use database Katongole UN to see the whole imports of potassium permanganate, which Colombia said in the UN".
"Remember that import in one country is the export of another," said Sanine. A good move is to compare what the rest of the world reported their exports of potassium permanganate in Colombia, with its own reporting country for imports. In this case, the data do not match. "Why Colombia does not report all the potassium permanganate, which comes into their country? This anomaly is the beginning of the history of drug trafficking".
Senini also advised to look for surges of imports or exports, particularly for agricultural products, which has projected a production cycle. "Sometimes the drug runners acquire agricultural company as a cover for their activities. So, if you know what is produced – for example, potatoes, and what a normal volume of production in the analyzed time of the year when you see unexpected "bursts" of data, you can narrow your search and focus on the study of this anomaly".
Search bill of lading
For the carriage of a cargo of goods requires a bill of lading (consignment note) or the Manifesto (Declaration). These documents contain detailed information about the consignor, consignee, ports of loading, ports of discharging, cargo description, and more. Mendoza and Senini propose "trawling" Importgenius, Panjiva and Enigma.io in search of these rich documents.
Some of these platforms require a paid subscription, but there are tricks that allow you to bypass it. For example, try googling "site: importgenius.com busan coal". It will not give you such comprehensive results as a paid subscription, but will provide valuable basic details.
Tracking of containers and vessels by codes
Each container has international identification code — BIC code. If you know the BIC code for container tracking, you can identify the owner via the register BIC codes. Knowledge of the code and the owner can help you for the next stage of the route search of the container via the tracking service shipping companies.
Each ship has a unique IMO number – International Maritime organization (International Maritime Organization). Observe the passage of ships using the numbers MO via Equasis, a Global integrated system of navigation, marine traffic, Vessel Tracker , or Ship Tracking. A particularly useful website for Asia is the Tokyo MOU, since it contains data on inspections and detentions of ships, and low-use vehicles — not only because of technical shortcomings, but because of violations of working conditions.
Work in social networks
Sailors have their own network platform similar to Facebook called Crewtoo and MyShip, which are good places to search for sources.
Don't forget about the final point of the supply chain
Mendoza said that AP has repeatedly reported about the dangerous activities and the use of child labour in leather production in Bangladesh, but it did not have any consequences. The situation changed when they were able to track the goods toxic tanneries using the numbers MA, and associate them with such well-known Western brands as Michael Kors, Kate Spade and Coach. Such materials closer to consumers and have a greater impact.
"You need to think about the end user, is advised Mendoza. – Find someone who will cooperate with you in the country of destination of the supply chain, and your material will get more resonance."
Determine where smuggling legalissues
Most journalists focus on the illegal supply of wild animals in the country of their habitat, but Christie focuses on countries where there is demand. His strategy is to reverse the search of contraband channels. He communicates with people who are "legally" a bootleg in the end of the chain. "My goal in the investigation of smuggling — to force the smugglers to tell me what they're doing," he said.
He gave the example of its investigation of the use of ivory for the production of religious sites in the Philippines. Among certain groups in the Philippines there is the custom to collect the statuettes of the Santo niño de Cebu (Holy Child of Cebu), whose head and hands are made of ivory.
"This is the point where the illegal smuggling of ivory is forced to legalize. So I became an expert on Santo niño and to use this knowledge to meet with priests who were known to have collected such figures," said Christie, adding that his deep knowledge of the subject convinced the priest to give him the contacts carvers in ivory, and tips on how to smuggle contraband Santo niño made of ivory.
Approach the issue creatively
"We asked ourselves if it was cocaine, as if we were tracking?" So Christy had the idea to use artificial elephant tusks with integrated GPS-trackers in the chain of smuggling.
Although the venture eventually failed, when the signal disappeared after 53 days and 953 km, the history of ordinary criminal material developed into more creative. "What are you doing to track the smugglers, can become the story itself. Use your imagination".
Refer to the tracking platforms and databases
The panelists recognized that some of the best platforms for tracking ships and cargoes are normally paid, and many newsrooms don't have the resources for the subscription. However, they advised journalists to access these platforms and to ask for help or discounts.
"Some of these platforms are sympathetic to journalists, said Mendoza. – I found that they are very interested. They are proud of the fact that "wow, that's a new use for our tools," and want to participate."
"There are a lot of open data that investigative journalists can creatively use to explore the topic," said Sanine. But, she reminded reporters: "do Not forget to check the data, they may not be 100% accurate".
For more information, see GIJN resources on investigating supply chains and tracking of ships at sea, as well as a sign of tips Giannini Senini.
Eunice Oh
---
Source: https://gijn.org/2018/11/20/%D1%81%D0%BE%D0%B2%D0%B5%D1%82%D1%8B-%D1%8D%D0%BA%D1%81%D0%BF%D0%B5%D1%80%D1%82%D0%BE%D0%B2-%D0%BF%D0%BE-%D0%BE%D1%82%D1%81%D0%BB%D0%B5%D0%B6%D0%B8%D0%B2%D0%B0%D0%BD%D0%B8%D1%8E-%D1%81%D1%83%D0%B4/