Home
/
Science and Society
/
Analytical work: the experience of Russian and foreign experts
/
Articles
Three concepts for strategic and tactical planning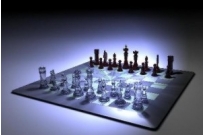 The author of the article "three concepts for strategic and tactical planning" attempts to highlight the relevant concepts in design theory (design theory), which, in his opinion, applicable to intellectual work as strategists and those involved in the direct operational planning.
Ben Choibalsan proposes to clarify what aspects of social systems and external environments are not considered in classical planning, which is typical of most modern military operations.
First, the author refers to the works of scholar Hayden white (Hayden White) which considered the issues of planning for the future through the prism of post-modernism philosophy.
White has described the important design theory, the term "painting the future" (design narratives) and defined it as "the best alternative" (useful alternative). "There is a picture of the future of institutions, social groups and Nations and affects how people interpret incoming information". The values and goals of the political organization or military unit create preconditions unconscious interpretation of the phenomena and of the appropriate future development. The formulation of a strategic "pictures of the future" can be useful for strategists and operatives when working with non-standard situations.
This concept proposes to analyse how the expectations (often unknowingly) construct social reality. In addition, "the study of the future opponents will help to gain a competitive advantage in the struggle".
The second concept, proposed by the author as important for strategists and practitioners on staff. This concept concerns the emergence, which occurs in complex dynamic systems. In a synergistic approach "the system is not reducible to the sum of its parts". The emergence of a new quality system.
The study of such complex effects research occurs on several levels: tactical, operational and strategic - at the middle and high levels of abstraction. "Categorization leads to a greater number of parts, while the conceptualization – to greater understanding."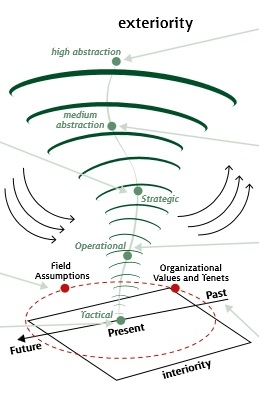 The third important concept, which distinguishes the author, is the question of "problematization" (problematization). Ben Choibalsan emphasizes the importance of studying the process of problematization: "how we think, how we reflektiruet the way we think". "The features of this process permeate any intellectual action at any level of planning." The process of problematization implies a critical reflection and explanation of identified. It is the reflection of the fundamental values and goals provide the paradigmatic shifts and improvement of analytical activities.
The author emphasizes that the work of the education system (the institutions, the Academy for training senior officials) should be aimed at the development of reflective abilities, and, "at least, the search for new approaches to social knowledge."
In conclusion it is emphasized that these concepts are in the theory of design, which integrates methods of different disciplines have their own thesaurus, and requires a high level of abstraction. It is the latter, according to him, prevents its use in military headquarters. Despite the absence of the usual military specific, this theory has great heuristic potential for working with complex systems and solution of complex problems at all levels of planning.
Article link: http://cco.dodlive.mil/publications/prism/
Period prepared Dmitry Medvedev