Home
/
Science and Society
/
Direction materials
The technology of the future. How artificial intelligence will be in 2019?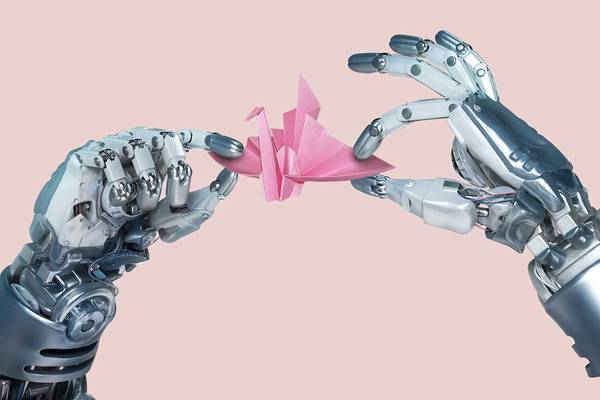 Material posted : Administrator Publication date: 06-06-2019
Robots and artificial intelligence. What ten years ago seemed a distant future, is now part of our everyday life. In this article we have gathered the trends and forecasts of development of artificial intelligence in 2019.
More transparency
Use of personal information, collection and analysis of data worldwide, users are increasingly concerned about the use of their personal data. But this question also torments and developers who are creating artificial intelligence. They will increasingly ask their guidance regarding how to apply one or another of their development, and, perhaps, to abandon those which can adversely affect a person's daily life.
Fakie in the air
Deep fakes – technology, which will actively develop in 2019. Using artificial intelligence it will create fake commercials, are virtually indistinguishable from the real thing. Unauthentic texts, audio and video, which really was not a fake photo. You can imagine how this can affect the daily life of every person? And to identify a fake self will be almost impossible to handle it will help all the same artificial intelligence.
Total surveillance
Total surveillance of user preferences in social networks, queries in search engines – this trend will certainly continue in the coming years. Big Brother is watching us and it works in every major international companies. For processing huge amounts of data about each of the us companies are willing to pay big money, and to cope with this task is only capable of artificial intelligence.
Machine vision
Machine vision now is widely used. To count the number of people in the stadium, to check the quality of the machine parts, to recognize contents of the image. Machine vision is becoming more familiar to people. And very soon each of us will be using a smartphone to identify the author of the picture or to recognize a piece of clothing to find in the store a similar thing – even down to a specific style and material.
AI security watch
Artificial intelligence has become part of the "smart" technology – it is already in TVs, smartphones, or music speakers. But in the field of information security, its distribution is not so noticeable. However, in modern conditions the cyber security without the help of artificial intelligence impossible. Therefore, companies will increasingly use artificial intelligence to data protection.
A matter of trust
Yes, artificial intelligence today is part of our life. Aircraft controlled by the autopilot, we communicate with voice assistants, and music services easily guess our mood, offering the desired podcast. But is it easy to transfer the machine control over those aspects of life that have always depended on us? Is it possible to have 100% trust self-driving car or robot assistant, which eventually will replace the operator of the call center? Obviously, the question of confidence in AI every year will stand all the more urgent.