Home
/
Science and Society
/
Direction materials
Elon Musk: competition in the field of artificial intelligence could lead to a world war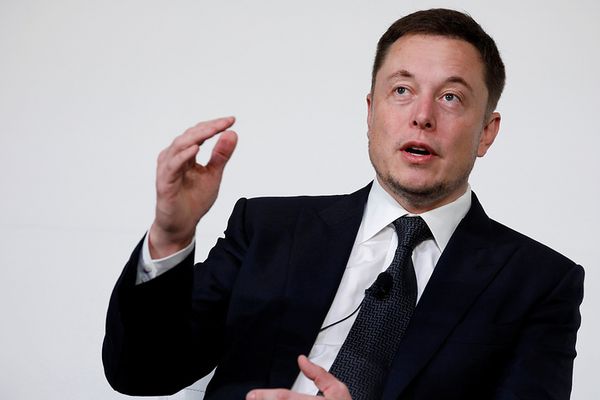 Material posted : Administrator Publication date: 13-09-2017
American billionaire inventor and investor Elon Musk believes that competition between countries for superiority in the field of artificial intelligence can become a cause of world war II. About this he wrote Monday on Twitter.
China, Russia, soon all countries w strong computer science. AI Competition for superiority at national level the most likely cause of WW3 imo.

— Elon Musk (@elonmusk) 4 September 2017
Musk notes that Russia and China joined the research in the field of artificial intelligence and soon their example will be followed by other countries with a strong computer science. "Competition for excellence in the field of artificial intelligence at the national level, the most probable cause of the third world war, from my point of view," he wrote. Thus, as he said in comments to your records, war can be initiated by the leader of any country, and by artificial intelligence, if he decides that "pre-emptive strike is the most likely path to victory."
Musk put in his Twitter a link to the article containing the statements of the President of Russia Vladimir Putin, made on 1 September at the meeting with schoolchildren and students in the national forum of the professional navigation "Proektoriya" in Yaroslavl.
"Artificial intelligence is the future not only of Russia, it is the future of all mankind. Here, it is difficult to forecast today's threats", - said the President of the Russian Federation. In his opinion, "whoever will become the leader in this field, will be master of the world". "And I would not like to see this monopoly was concentrated in someone's specific hands," he said.
The President
assured
that if Russia will be the leader in the field of artificial intelligence, "will also share these technologies with the world today, we are sharing nuclear technology."
Elon Musk is a consistent critic of the idea of artificial intelligence, which, according to him, is one of the main threats to the future of humanity. One of the main opponents Mask in this issue is the founder of social network Facebook mark Zuckerberg, who believes the statements of the Mask about the danger of artificial intelligence is "extremely irresponsible."


Source: http://tass.ru/nauka/4530924