Home
/
Science and Society
/
Direction materials
What images of the future we paint for the largest it company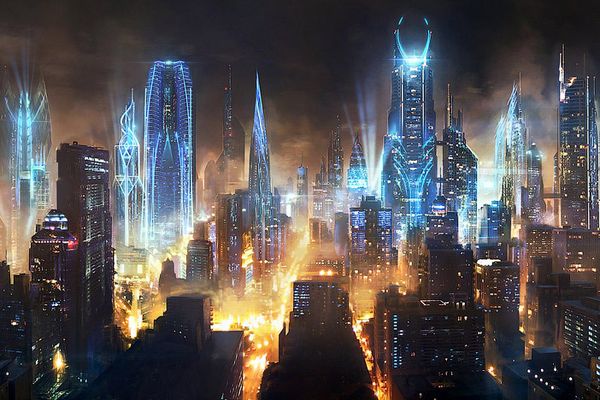 Material posted : Administrator Publication date: 07-04-2018
Growing Horde of Millennials, the terms of some freelancers working with bitcoin, here comes the embryo of artificial intelligence, crowd immortal humans fighting against... "Black mirror", "Elysium", "Modified carbon", "blade Runner", "the Electric dreams of Philip K. dick", "Rick and Morty". "We", "Animal farm", "brave new world", "1984". What "picture" in our head about the future?

Further review of rollers with a vision of the future from Intel, Microsoft, Google, Citrix.
Citrix
At Citrix, seriously thinking about the future of the workplace. They want to turn everyspace. At any time. Workplace ceases to be physical and becomes 100% sitovym/software. With a bet on the "Flexibility", "Security", "Mobility", "Personalisierung".

In the video Citrix painted a future where they "connect ideas and people": a seamless workplace — work even at home, even outdoors. Augmented reality lets you more quickly collaborate on projects.



Healthcare technology becomes more mobile, automated, data about the health status of the patient, and ultrasound images can be displayed simultaneously to several doctors and nurses who are in different places — at any time and from any device.


Intel
Intel "knows the future because it builds it."

A series of emotional and funny movies where one of the characters is a guy named "Future". He strongly Shalit: stick to the passengers of the train, dig up sellers of cowards, allows doctors to look in her ear/brain.


Microsoft
A great idea — window display-teleport — allows you to chat with another part of the world as "through the glass". A lot of e-paper airline ticket, like the newspaper from Harry Potter. Even a mug and then wrapped in paper and electronic images.

Seamless work surfaces: to throw the old display on the table surface or tablet with a swipe of your finger. Interactive work surfaces — I put coffee, put the car keys around on the table arises relevant information. Glass and walls are also now in service businesses.

Cool concept of a "split" and "matched" devices.


A couple of serious lectures and a couple of jokes from Google
Artistic short films
"There is no more future. Earlier, in my childhood, there was always something bright, unknown. Life! And now I know exactly what will happen — the same as today. I will deal with the same, go to the restaurants the same, well, others are the same. The car ride is about the same. Instead, the future became the present, just being real, which is now and the present, which will be later. And most importantly, that I my true-love. Machines are good, restaurants are nice... only the future sorry..."
---