Home
/
Science and Society
/
Direction materials
Composed of 35 chief technology forecasts to 2018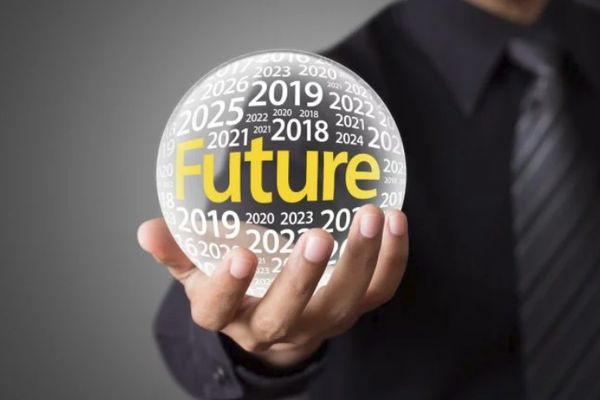 Material posted : Administrator Publication date: 27-06-2018
It would be great to look into the future, even if only for a few months. With current capabilities, we can see the future only through the projections. Colleagues from Business Insider 35 technology forecasts to 2018. They will allow us to understand where technology is going, and what areas of development are the most significant and promising.
The Internet of things
Google and others will follow Amazon, presenting the smart column with the screen;
There will be a large number of new smart devices for the home;
Market smart column will be stratified for different countries with their own languages;
Operators LPWAN will attract up to a billion dollars;
Western governments will hold off on regulations for the Internet of things.
Digital media
Progress will be videos to mobile devices with high quality. Will start trying new profit models;
The focus will be on Generation Z;
Publishers try to diversify revenues from advertising;
Augmented reality will play a big role in advertising;
Amazon will be the third advertising platform in importance.
Applications and platforms
Amazon will lose market advantage voice assistants;
Apple changes the App Store to lift sales of higher-quality applications.
VR headsets will spread increasingly;
Business will move away from mobile apps in favor of messenger and social apps;
Facebook will try to catch up with Google and Apple level of attention from the developers.
E-Commerce
The deal with Amazon will have a negative impact on the reputation of Whole Foods;
Alibaba will start the day of the bachelor;
Many organizations will begin to upgrade its mobile applications;
Amazon will enter the market pharmaceuticals.
India will become the battleground for e-Commerce.
Payments
Of retailers to start accepting cryptocurrencies due to the presence of demand;
Payment services cooperate with organizations to raise the level of security;
Banks will begin to integrate services for cost control and budget;
Weakening regulations will provide an opportunity for growth a number of payment services;
Amazon will try to become the leader in voice payments.
Financial technologies
Partnership financial companies will bring the first visible results;
Investment in financial technology achieved a record $ 45 billion;
Outdoor banking will increase violations;
Global regulators will try to restrain ICO;
Financial technology start rapid growth in Latin America.
Transport and logistics
To begin a race of unmanned vehicles;
Uber will continue to lose their market share;
There's a big breakthrough in the creation of regulations for drones;
2018 will be significant for logistics companies;
Logistics and Finance companies together and start working on using the blockchain.
Ernest Vasilevskiy
---
Source: https://hi-news.ru/technology/sostavleny-35-glavnyx-texnologicheskix-prognozov-na-2018-god.html