Home
/
Science and Society
/
Direction materials
Top 10 technology trends in data processing and Analytics in 2019, according to Gartner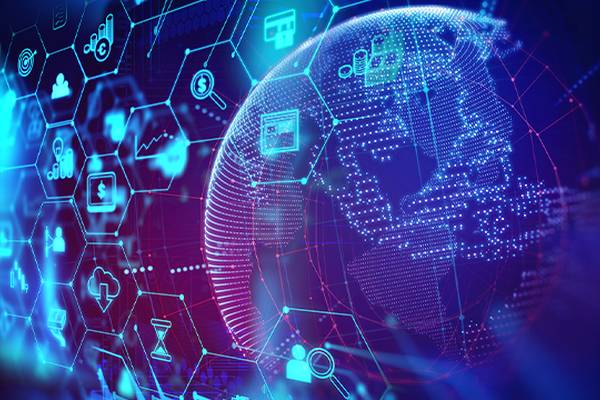 Material posted : Administrator Publication date: 26-06-2019
Advanced Analytics, continuous intelligence (continuous intelligence) and explainable artificial intelligence (explainable artificial intelligence) are one of the biggest trends in data technology and Analytics that will have destructive potential in the next 3-5 years, according to Gartner, Inc.
Speaking at the summit Gartner Data & Analytics in Sydney, Rita Sallam, VP, research, Gartner, noted that leaders in data and Analytics should examine the potential impact of these trends on the business and accordingly adjust the business model and make the operations, otherwise they risk losing competitive advantage to those who paid enough attention to.

"The processing history of data Analytics continues to evolve, ranging from support internal decision-making to continuous intelligence and information products and recruitment of data scientists, "said Rita Sallam. "It is very important to obtain a deeper understanding of the technological trends that underlie the creation and development of this story, as well as to set certain priorities on them, depending on values for your particular business."

According to Donald Feinberg, Vice President and prominent analyst Gartner, the main problem that caused digital to fail (too much data), has opened and an unprecedented opportunity. A huge amount of data, coupled with the growing power of the processing tools provided by cloud technologies, gives a clear understanding of what you can now teach and run the algorithms on a large scale needed to realize the full potential of AI.

"The size, complexity, distributed nature of data, speed of operation and continuous intelligence is necessary for digital business, make it clear that the rigid and centralized architectures, and tools can't be," says Feinberg. "The continued survival of any business will depend on a flexible architecture that is focused on data that meets the ever-increasing pace of change."

Gartner recommends that leaders in the field of data processing and Analytics to discuss with business representatives, the main priorities of the company and think about how they can integrate it into work the following trends.
Trend No. 1. Advanced Analytics
Advanced Analytics is the next wave of breakthrough in the market of data processing and Analytics. It uses machine learning and artificial intelligence technologies to transform development practices, consumption and sharing of analytical content.

By 2020, advanced Analytics will become the main driver of new purchases in Analytics and BI, and Data Science, ML platforms and built-in Analytics. Leaders in the field of data processing and Analytics are required to implement advanced Analytics with the development of the platform.
Trend №2. Advanced data management
Technology advanced data management (Augmented Data Management) leverages the capabilities of ML and AI mechanisms to create categories of information management, including data quality, metadata management, master data management, integration, and self-tuning and self-tuning of database management systems (DBMS). She automatiseret many tasks and allows less qualified users to use the data. Thus highly qualified technicians can focus on more important tasks.

Advanced data management converts the metadata used only for audit, lineage, and reporting, in the end delivering their dynamic systems. Metadata change from passive to active and become the main engine for all AI/ML.

By the end of 2022 the number of manual tasks in the field of data management will be reduced by 45% due to the introduction of machine learning and automated service level management.
Trend No. 3. Continuous intelligence
By 2022, more than half of major new business systems will use continuous intelligence, which in turn uses contextual data in real time to improve decisions.

Continuous intelligence is a design pattern in which real-time Analytics embedded in business operations, processing current and historical data to propose action in response to the event. It provides automation or decision support. Continuous intelligence uses multiple technologies such as advanced Analytics, processing of the event flow optimization, management of business rules and machine learning.

"Continuous intelligence is a major innovation in work teams working in data and Analytics," says Sallam. "It is an enormous challenge and a great opportunity for teams of analysts and BI experts to help companies make more intelligent decisions in real time in 2019. It can be considered as the final version of operational BI."
Trend No. 4. Explainable AI
Model AI is often used to improve or complete substitution of the human decision-making. However, in some scenarios, a company must justify how these models come to concrete solutions. To build confidence of users or stakeholders, the application architects need to make these models more understandable and explainable.

Unfortunately, most of the advanced models, AI are complex black boxes, which are not able to explain how they brought a specific recommendation or solution. Explainable AI in data science and ML platforms, for example, automatically generates an explanation of the models in terms of accuracy, attributes, statistics, patterns and functions in natural language.
Trend No. 5. Graphics
Graphical analysis (Graph analytics) is a set of analytical methods to investigate the relationship between targeted objects, such as organizations, people and transactions.

The use of image processing and graphical DBMS will increase by 100% every year until 2022, which will speed up data preparation and to provide more sophisticated and adaptive data science.

Graphic data warehouse can effectively simulate, explore and query data with complex relationships between data stores, but the need for specialized skills to work with them, is their main limitation to date.

Graphical Analytics in the next few years will continue to grow because there is a need to ask hard questions of complex data, which is not always practical or even feasible at the scale at which it is possible to use SQL queries.
Trend No. 6. Fabric data
Data fabric (Data fabric) provides easy data access and sharing in a distributed data environment. It presents a unified and coherent framework for data management that provides seamless access to data and the possibility of their architectural treatment in any other store.

Until 2022 ad hoc projects tissue data will be deployed mainly as a static infrastructure, forcing organizations to invest in a new wave of costs total restructuring to enable more dynamic approaches to grid data (mesh data).
Trend No. 7. NLP/Conversational Analytics
By 2020, 50 percent of the analytical queries will be generated with the help of search, natural language processing (natural language processing (NLP)), or voice, or automatically generated. The need to analyze complex combinations of data and to make Analytics available to everyone in the organization will lead to its wider use, which will enable Analytics tools to be as light as a search interface or a conversation with a virtual assistant.
Trend No. 8 Commercial AI and ML
Gartner predicts that by 2022, 75% of new end-user solutions that use methods in AI and ML, are based on commercial decisions and not on platforms with open source.

Commercial vendors build connectors to the ecosystem of open source, thereby giving the corporate functions required to scale, and the democratization of AI and ML such as project management and models, reuse, transparency, provenance (lineage) of data, and consistency and integration with other platforms, which is lacking in open platforms.
Trend No. 9: The Blockchain
The main value of the blockchain and a distributed registry (distributed ledger technologies) is to provide a decentralized trust network of untrusted parties. There is a significant potential options for the use of analysts, particularly those which involve relations and interaction between the participants.

However, it may take several years before four or five main blockchain technology begin to dominate. Until this time comes, the end users of the technology will be forced to adapt to technologies and standards of the blockchain, which are dictated by the prevailing clients or networks. This includes integration with existing infrastructure data and Analytics. Integration costs may exceed any potential benefits. The blockchain is the source of data, not a database and does not replace existing data management technology.
Trend No. 10. The server's permanent memory
New technology using persistent memory (persistent memory technologies) will help to reduce the cost and complexity of implementation architectures with support for in-memory computing (IMC). Constant memory is a new level of memory between DRAM and NAND flash memory, which can serve as an economical mass storage device for high-performance loads. It has some capacity that can be used to improve application performance, availability, load time, clustering techniques and security methods, while keeping costs under control. It will also help organizations to reduce the complexity of their applications and data architectures by reducing the need for duplication of data.

"Data volume is growing rapidly, and the urgency of transforming ordinary data into valuable real-time growing with him," said Feinberg. "New server workloads require not just higher performance processor, but more memory and faster save data."

More information about using data and Analytics to gain competitive advantage can be found in the Gartner Data & Analytics, Insight Hub.
Summit Gartner Data & Analytics
Gartner summits Data & Analytics in 2019 will be held 4-6 March in London, March 18-21 in Orlando, on may 29-30 in Sao Paulo, June 10-11, Dubai, 11-12 September in Mexico city, 19-20 October in Frankfurt. Follow news and updates on Twitter via the hashtag #GartnerDA.
About Gartner
Gartner, Inc. is a leading global scientific consulting company and a member of the S&P 500. We provide business leaders with the necessary data, advice and tools to achieve their goals today and create tomorrow's successful organizations.

Our unsurpassed combination of expertise, practical research data helps customers make the right decisions on the most important issues. We are the trusted Advisor and objective resource for more than 15,000 organizations in more than 100 countries — all the main functions in any industry and for companies of any size.