Home
/
Defence and security
/
/
Analytics
Grinaev S. N., Arzumanyan R. V., Akopyan A. A., Khlystov M. V. "the Information war in Syria. Analysis, evaluation, and trends"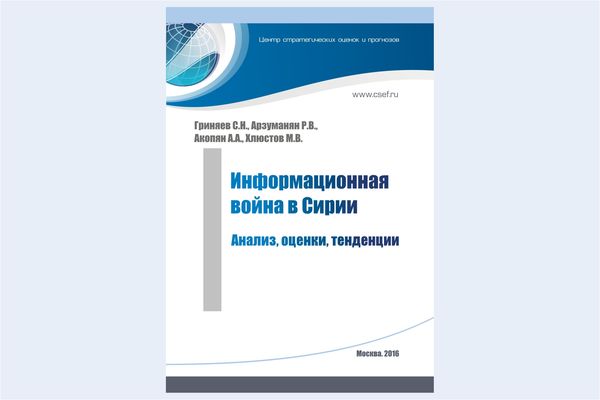 The civil war in Syria has become one of the most cruel and prolonged conflict resulting from so-called "Arab spring" — a series of coups d'état that swept the Arab countries in spring 2011 and resulted in serious geopoliticheskiye not only in the Middle East and the world in General (in particular, the problem of refugees that has engulfed Europe today, there is also a result of those events).


In fact, the Syrian conflict has become one of the classical examples of the so-called "irregular and hybrid conflict" in which there is a confrontation between the regular army (government forces) and irregular actors (groups of various kinds). This enables not only conventional, but also special operations forces. There is a war in cyberspace. One of the key points is propaganda.

The present study aims to reveal the structure of the information sector of the civil conflict in Syria, to show the degree of involvement of different players, and methods of their work in the information space. The book covers the period from 2012 to 2015. The book is addressed to representatives of scientific and expert community dealing with information warfare, special journalism, and the theory of modern armed conflict.