Home
/
Defence and security
/
/
Events
Youth forum "Internet without terrorism" took place in Penza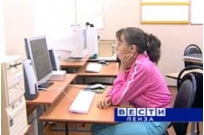 "The Internet without terrorism" — youth forum of Volga Federal district under this title takes place in Penza. Among its participants: students, representatives of religious confessions and representatives of law enforcement agencies. One of the main slogans that put forward by the parties — life without extremism and violence.
Participants and organizers of the forum are concerned that the scale of human values swayed and changed direction. Intolerance and violence come to the fore in society, not only in the Internet, and even at the household level.
"We tend to that quickly descend to the level of radical action: "Or I'll kill you, or you'll burn". I believe that this form of relationship between people is very, very dangerous. To rebuild the entire system of mutual relations we have with you," said the acting rector of Penza state University Alexander gulyakov.
Penza is the city of multiethnic and multireligious. Representatives more than hundred nationalities live here together, and the forum, according to organizers, the prevention of further understanding.
"Often we try to think of something then, when everything bad happened. I think about this issue, need to say no when a misfortune happened, and then, when there is a threat", — said the Chairman of Penza regional branch of the Association of lawyers of Russia, the organizer of the forum Gleb Sintsov.
"Terrorism is an evil that must be pursued in an integrated manner using higher methods, technology and community," said Vice-rector of Russian state University of oil and gas, the organizer of the forum of Moscow Vladimir Kruglov.
Higher education community advocated for the Internet, the personalization of users, strict control over the content, and the identification of individuals that promote on the world wide web extremism and violence.
"Today the state must take care that the Internet was not promoting terrorism," said law student at the University Alexei Prayers.
Representatives of the government and power structures and encourage ordinary citizens to stay away, and pay more attention than interested in what books you read and the sites visited by their children, friends, acquaintances and neighbors.
The organizers promise that the forum will not be empty words. This will be specific proposals and recommendations, which will publish in book form. It will give law enforcement agencies that there it is analyzed and used in its work on counter-terrorism.
Natalia Karpeev Rector Igor Rozhko
---