Home
/
Defence and security
/
/
Analytics
S. M. nebrenchin "Information dimension "soft power""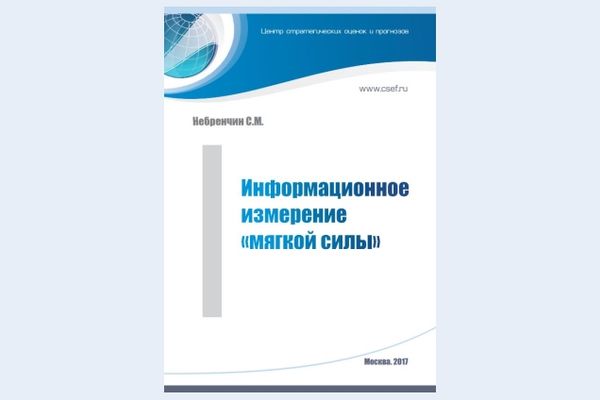 Material posted: -
Publication date: 25-04-2017
The publication presents the theory and practice of "soft power" in modern conditions, a chronicle of current publications on international and domestic issues of the period a sharp exacerbation of information confrontation around Russia, starting with the events in Ukraine and Russian military presence in Syria.
This work uses the author's memoirs having relation to the time of the cold war, spetspropagandistskoy activities during the Afghan war (1979-1989). In comparative terms today highly relevant analysis of the experience of forms and methods of "soft power" commanders and staffs of the Imperial Russian army in the Muslim East.
The publication can be used as educational support material for students enrolled in the specialty "foreign regional studies", "journalism", "politics", "international relations", "social communication", "PR and advertising", "information security", "linguistics" and all who have reviewed the book the questions will be of particular interest.